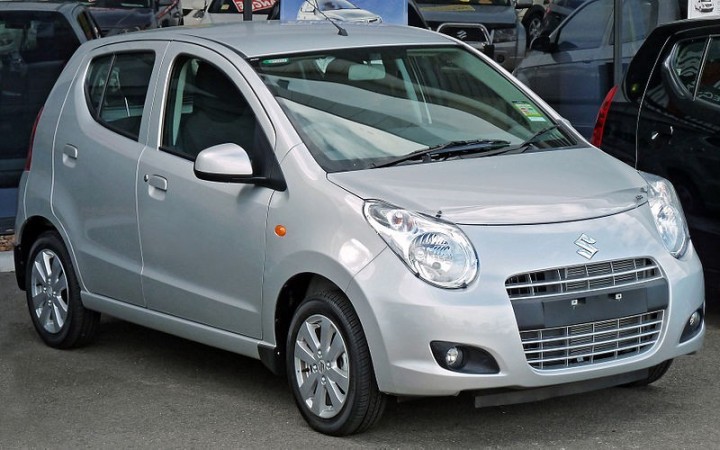 Maruti Suzuki has launched a new variant in the A-star line-up dubbed 'Aktiv'.
A-Star, a model primarily looked at the export market, targets young car buyers with the latest variant launch. The all new Aktiv has been modified and overhauled to give a sporty look that appears different from its previous models.
The A-star Aktiv has been built on the A-star VXi trim platform and houses a slew of changes in interiors and exteriors. The car gets decals all around the car which includes on the side body, roof, front and the rear of the car. Apart from this, the car has red ORVMs, bumpers and spoiler. The car sports a trendy look with its new color theme red.
In terms of its interiors, the car gets the usual make over like seat cover change, steering wheel cover, floor mats, rear parcel tray, protective door sills and keyless entry system. All the changes have been supplemented by the color red. The car is powered by the same 67 PS 1L K10B petrol motor paired to a 5-speed manual or a 4-speed automatic gearbox. The car will be available in VXi and VXi AT variants and is priced Rs 14,990 over the price of a standard A-Star model.
Meanwhile, it was reported that the company will shift the entire production operations of small cars to India soon after the new plant in Gujarat start its operations. The plant, which is under construction in Gujarat, will have a production capacity of 1.5 million vehicles by 2015-2016 and the company has invested Rs 8,000 crores in the plant. The plant in Japan will handle the company's domestic market once the production of small cars is shifted to India.