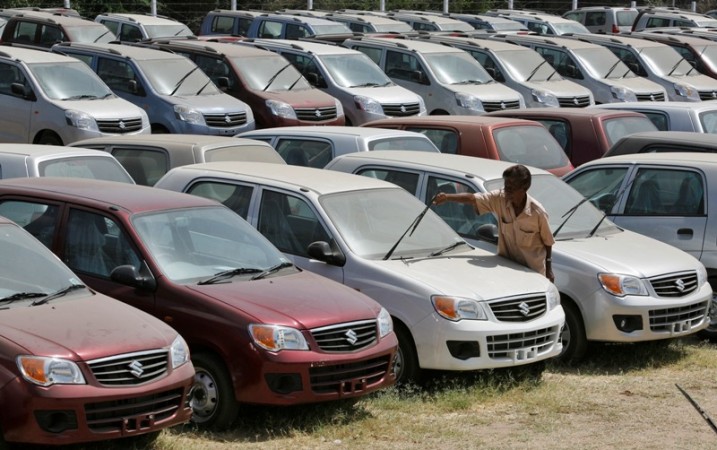 Maruti Suzuki India Limited, the Indo-Japanese joint venture, has contributed Rs. 3,975 crore as royalties and dividends to Suzuki Motor Corporation (SMC). This figure is an all-time high in the financial year 2015-16. SMC's net profit for the last fiscal stood at Rs. 7,291 crore approximately. Hence, Maruti Suzuki now contributes up to 54.5 percent to the total turnover of SMC, Business Standard reported.
Apart from the contribution to the total turnover, Maruti Suzuki also contributes to half of Suzuki's annual automobile sales of 2.86 million units. Maruti Suzuki finished financial year (FY) 2015-2016 with a market share of 47 percent in India, while the demand for new launches such as Vitara Brezza and Baleno indicates it will cross 50 percent market share soon. Maruti Suzuki registered a record profit of Rs. 4,571 crore in FY16 against Rs. 3,711 crore in FY15.
The India operations will continue to be the backbone for SMC in future as well. The company currently manufactures Baleno hatchback in demand in India only. SMC plans to sell Baleno worldwide (across 100 countries), and all units of it will be manufactured in India. Maruti Suzuki is also inching closer to the inauguration of its Gujarat plant. Once the plant opens in 2017, the major units of cars from the factory are likely to be exported.
"The future of Suzuki depends on the Indian market. Once production in Gujarat begins, sales in India will overtake Suzuki's sales from rest of the world," RC Bhargava, chairman of Maruti Suzuki, told Business Standard.
SMC's net sales in its home market, Japan, decreased 4.3 percent in the last fiscal whereas the overseas net sales increased by 11 percent to primarily owing to the India performance.