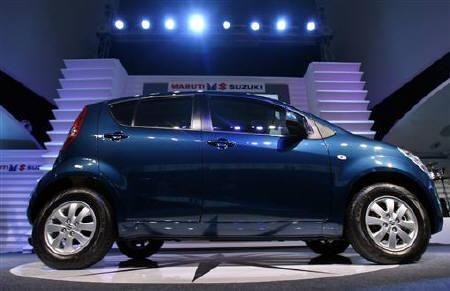 Maruti Suzuki India announced on Tuesday that it will increase the prices of vehicles across models by up to ₹20,000 from Jan 16. The car maker said the price hike was necessitated to offset the pressure from the fluctuations in domestic currency, PTI reported.
"The price hike across all models will come into effect from tomorrow and will be up to Rs. 20,000," Maruti Suzuki India chief operating officer (marketing and sales) Mayank Pareek said.
Maruti, India's largest car maker by sales, had announced a price hike of 1-3 percent a month ago as weak rupee and increasing cost of production adversely affected the margins. Maruti sells models such as the Ritz, Alto, SX4, Swift, Dzire and the Ertiga.
The local units of several other car makers like Audi, BMW and Mercedes-Benz had increased the sale price of their vehicles in past months. Hyundai Motor Co. and General Motor Co. is also expected to hike vehicle prices soon.
Indian car companies are currently battling weak consumer demand from high interest rates and increased fuel prices.
The Society of Indian Automobile Manufacturers (SIAM) cut its growth forecast for India's car sales to 1-2 percent for the fiscal year ending March, from its initial estimate of 10-12 percent, in a report released last week.
"Negative sentiment among lower-end customers by virtue of interest rates not coming down, high fuel charges; all these put together is hurting sentiments," said S. Sandilya, president of the Society of Indian Automobile Manufacturers (SIAM).