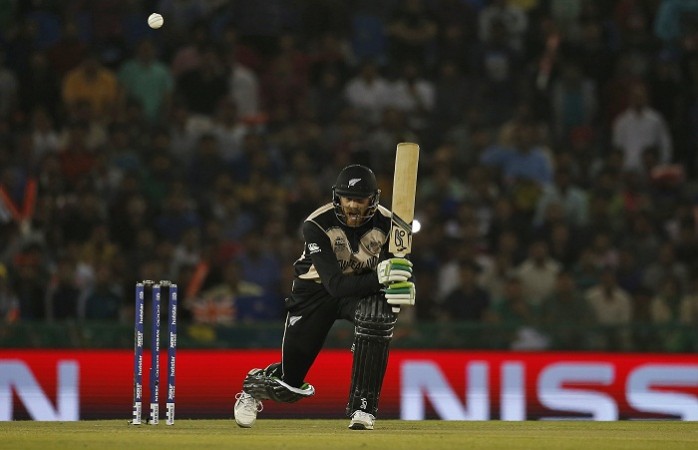 Martin Guptill was surprisingly snubbed by IPL teams during the Player Auction in February, most predicted the New Zealand batsman to go for mega bucks. Despite the snub, Guptill has been performing consistently for New Zealand, and former cricketers like Sanjay Manjrekar and Mahela Jayawardene believes he could find his way into IPL 2016.
The ninth edition of IPL, which is set to start from April 9, will go on non-stop for around a month and half, and with injuries likely during the the competition, Manjrekar and Jayawardene believe IPL teams could jump at the chance of signing New Zealand opener.
"This guy (Guptill) is a proper player, not a T20 basher. There is an injury that is waiting to happen in the IPL and Guptill is the quick replacement," Manjrekar as saying in an ESPNCricinfo video.
The former India batsman also praised the player for playing shots all around the wicket. Guptill was in top form against Pakistan in Mohali, Tuesday. He scored 80 runs from just 48 balls, which included ten fours and three sixes.
Jayawardene has been impressed by the manner in which Guptill has been able to take on the bowlers during the Powerplays, and with it provide a perfect base for the rest of the batsmen to follow.
"Guptill has done it over and over again. He gets a good starts in the first six overs and kicks on and make a 70-80. All other other batsmen can bat around him. He does it very quickly, gives the team a good platform," Jayawardene said.
Guptill has been one of the most consistent batsmen at the top of the order in the T20 format. Prior to the IPL 2016 Player Auction in February, Guptill had scores of 30 plus in seven of his last eight matches.
The main reason for picking Guptill in the IPL auctions was thought to be beause most franchises have a settled opening combination. However, Jayawardene believes the IPL franchises might change their minds, after seeing Guptill's form with the bat in the World T20.
"Even if a fast bowler is injured they might replace him (with Guptill)," Jayawardene said.