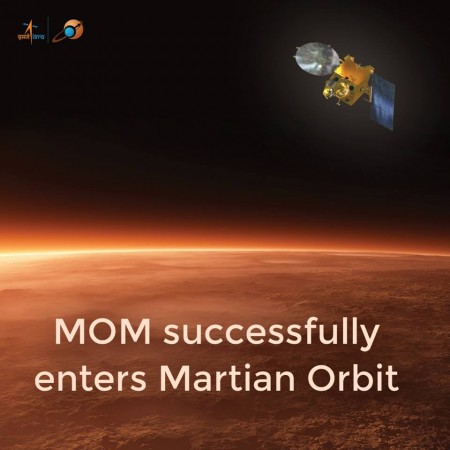 After a successful Mars mission, Indian politicians, Bollywood stars and cricketers came forward to congratulate the Indian Space Research Organisation scientists for their efforts in giving India the opportunity to become the first nation to reach the Red Planet in the first attempt.
Home Minister Rajnath Singh took to Twitter to salute Indian scientists and applaud their successful effort in taking a low-cost technology to the space, first such achievement in the history of space explorations.
"Our scientists have the capability to develop low cost indegineous technologies which could be a model in the world of space exploration. I salute India's scientists who helped the nation to realise its dream of sending 'Mangalyaan' to Mars," (sic) Singh tweeted.
Bollywood superstar Amitabh Bachchan, too, congratulated the ISRO scientists and applauded them for the historic success. "Only country to have succeeded in (the) first attempt, on (a) budget less than Hollywood film!" he tweeted.
Indian cricketer and captain of Indian national cricket team MS Dhoni too forwarded his appreciation to the scientists. Also did Virat Kohli.