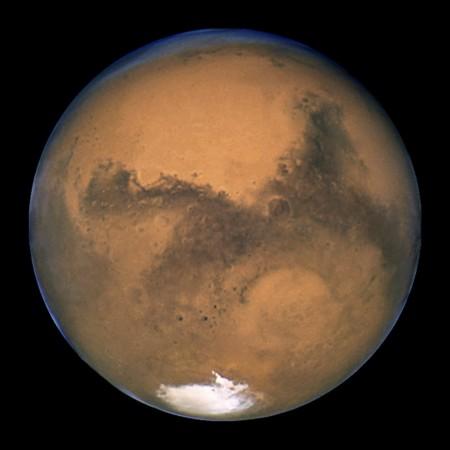 This Monday (14 April) one can see the biggest and brightest Mars as it will come close to Earth.
A day before the lunar eclipse and a week after opposition, the Red Planet will have its closet encounter with Earth. It will be just 92 million kilometers (57 million miles) away from Earth.
The planet will shine like butterscotch-color star virtually on Monday night, according to NBC news.
"These opportunities only come about every two years. Most of the time, Mars is pretty far away," said Alan MacRobert, senior editor for Sky & Telescope magazine.
The last time when Mars was close to Earth was in 2007. However, after Monday night, the Red Planet will again make a distance and will come even closer to Earth in 2016.
One can even watch the International Space Station on Monday night. For more updates click here.
"The space station looks like a fast-moving plane in the sky, but it is dozens of times higher than any airplane and traveling thousands of miles an hour faster. It is bright enough that it can even be seen from the middle of a city," NASA reported.
Meanwhile, Slooh will broadcast the event live on YouTube starting at 10 pm EDT/7 PM PDT/ 7.30 am IST (15 April) from Canary Islands.
Skygazers can watch the event on Slooh.com. Also, one can download iPad app from the iTunes store to watch the phenomenon live on their PC, MAC and mobile devices.
Slooh host Observatory Director Paul Cox along with astronomer Bob Berman will give live commentary of the event.
Watch the live stream of the celestial phenomena here:
Photo credit: NASA
(Ed:AJ)