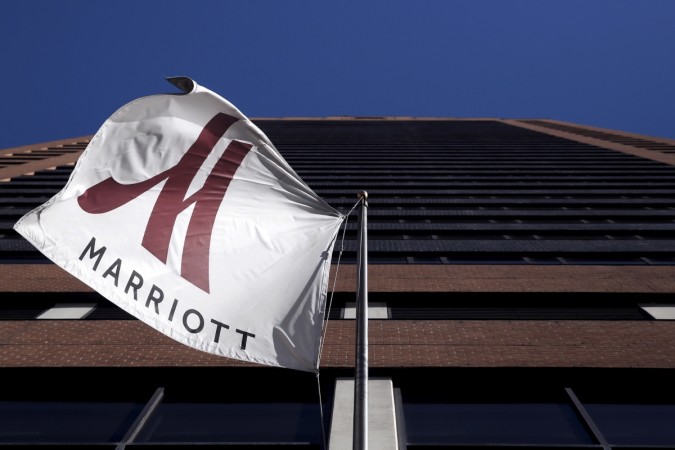 Marriott International bought Starwood Hotels and Resorts in a deal worth $13 billion on Friday. With the acquisition, Marriott is now world's largest hotel company.
The American hospitality chain would now comprise 30 hotel brands, including 5,700 properties and 1.1 million rooms across 110 countries. This roughly translates to more than 1 out of 15 hotel rooms around the globe, the Associated Press reported.
"We've got an ability to offer just that much more choice. A choice in locations, a choice in the kind of hotel, a choice in the amount a customer needs to spend," Arne Sorenson, the chief executive of Marriott International, was quoted as saying by the agency.
The acquisition deal would combine Starwood hotel brands such as Westin, Sheraton and St. Regis with that of Marriott's brands, including the Ritz Carlton, JW Marriott and Courtyard, into a single entity.
Effect on loyalty programmes
Starting on Friday, members of Starwood and Marriott's loyalty programmes will be able to exchange their reward points. Members of one hotel's programme would get the same status in the other hotel's programme, and vice versa.
However, members of Starwood's best-in-class loyalty programme are worried that the takeover deal would impact their benefits, some of which include suite upgrades, personal concierge and complimentary champagne, the Wall Street Journal reported.
Each Starwood point will reportedly be worth three Marriott Rewards points for guests.
The Marriott- Starwood integration deal — one of the biggest hotel deals in the hospitality industry — was a complex acquisition process. Marriott has agreed to add three Starwood directors (including its chairman) to the Marriott board, the Wall Street Journal added.
"Nothing changes immediately. We have to see how those partnerships evolve," Sorenson said.
Deal history
Starwood Hotels and Resorts had put itself up for sale in April last year. Marriott and Starwood had announced their merger plans in November 2015, but an offer from China's Anbang Insurance Group in early 2016 led to a bidding war. However, in March 2016, Anbang withdrew its offer to buy Starwood for $14 billion.