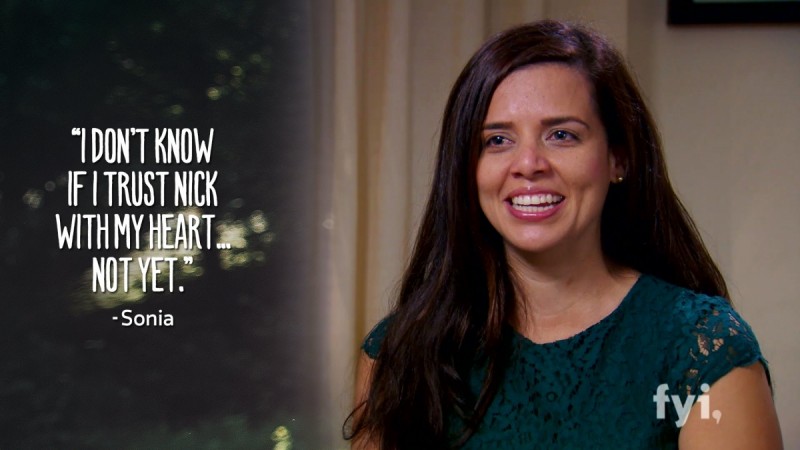 Nick Pendergrast and Sonia Granados chose to stay with each other in Married at First Sight season 4 finale. However, are they still married? Their relationship status gets revealed when the show checks in on the couple six months later.
If you've been rooting for Nick and Sonia throughout season 4, then you could be in for some disappointment. The couple doesn't seem to have made it very far after Married at First Sight concluded.
This is evidenced by the fact that Nick doesn't have his wedding ring on while talking to the experts. When he's asked if he's still living with Sonia, he looks perplexed and takes a few seconds to reign in his emotions before answering the question.
To be sure, Nick and Sonia have had a turbulent relationship since they got married. The two have occupied different emotional universes and haven't been able to envision a future in which they have similar dreams.
Fans of the show will remember that Sonia wanted more commitment from Nick even in the season 4 finale.
On the other hand, Nick wanted to take things slow with his wife. He told the experts that he's still getting to know Sonia and added that they've become close friends.
In the end, Nick decided to stay married in order to know his wife better, but it seems as if the two were not close enough to have a marriage that's strong and flourishing.
Married at First Sight season 4 reunion special airs at 8.45 pm EST on Tuesday, November 1 on FYI. You can live-stream the episode via FYI's website.