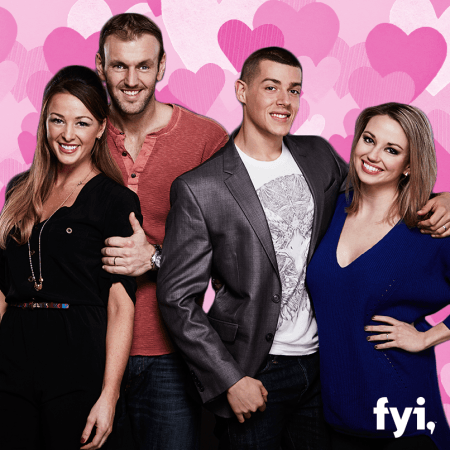 The controversial reality show, "Married at First Sight", has been renewed for yet another season by FYI even after widespread protests and outrage.
However, viewers who were disappointed with the last season that featured Sean-Davina, Ryan-Jaclyn and Ryan-Jessica, need not be disappointed; because we are not getting set up for another season of mismatched couples. We are in fact going to get a deeper look into the lives of the fan-favourite couples from season 1.
"Married at First Sight" is not getting renewed for season 3, in fact the show "Married at First Sight: First Year" is getting renewed for season 2. The show will feature Jamie Otis, Doug Hehner, Cortney Hendrix and Jason Carrion, who were part of the first season.
Also Read: 'Seven Year Switch': After 'Married at First Sight' Season 2 Debacle FYI asks Couples to Switch Partners
Most fans are excited about the news because they are the two couples that have retained popularity even after their season got over.
As a fan puts it, "These are the only two couples I'm interested in so a new season with them is fantastic news.. The second season was a disaster."
The stars are also excited to share their lives with fans, especially Jamie, who said regarding the renewal, "Initially Doug & I were a bit hesitant for another show - but we were at a point in our relationship where we really needed help. We went through (and still going through) lot of hard stuff and didn't know where to turn. I'm a bit dreading watching it back and re-living it all just because it's been so tough. But we are super excited to catch up with all of you guys - we like to call you our #MAFSfamily! We've missed you guys!!"
For regular updates on the new show, don't forget to check back here.