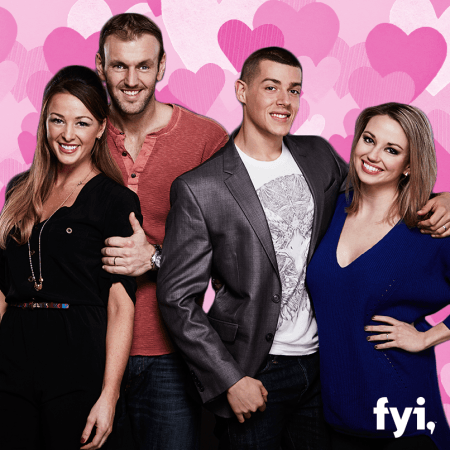 After the debacle that was season 2 of "Married at First Sight", FYI is wisely cancelling the reality series, only to replace it with an even weirder social experiment – "Seven Year Switch" -- to take its place.
In the last season of "Married at First Sight", not only did none of the couples stay together, the experts were also accused of not doing a proper background check of the contestants; especially Ryan D. During the "Six Months Later" episode, it was revealed that Ryan D has anger management and gambling issues on top of being charged with at least one count of DUI.
Following these revelation, the network's obvious choice was to pass on "Married at First Sight" season 3, and cancel the series. But foolishly or brilliantly – yet to be seen – the time slot of "Married at First Sight" has been given to "Seven Year Switch". In the new show, long-term couples will exchange their spouses for two weeks in hopes of bringing the "spark" back in their relationship.
The fans are reacting quite badly to this social experiment, with many claiming: "This show is wrong on so many levels. If couples are struggling in their marriages, send them to counselling. Not into the bed of someone else" and "the network knows that they have to come through with the next Marriage at first sight because the second one was a huge flop, and they try to put gimmicks like this".
To promote the show, FYI even got the two couples of season 1 – the only couples that remain married – Jason & Cortney and Doug & Jamie, to take part in the swapping exercise that has been uploaded on YouTube.
Watch out for the "Seven Year Switch" on Tuesday, 14 July at 9.00 pm (EST), and see for yourself, if FYI is trying to grasp at straws in trying to keep the drama alive, or if it is worth a watch.
Check out FYI Television Network's show #SevenYearSwitch this Tues if you're interested to see how struggling married couples fight the "seven year itch" with switch therapy, a radical new love experiment.

Posted by Married At First Sight on Sunday, 12 July 2015