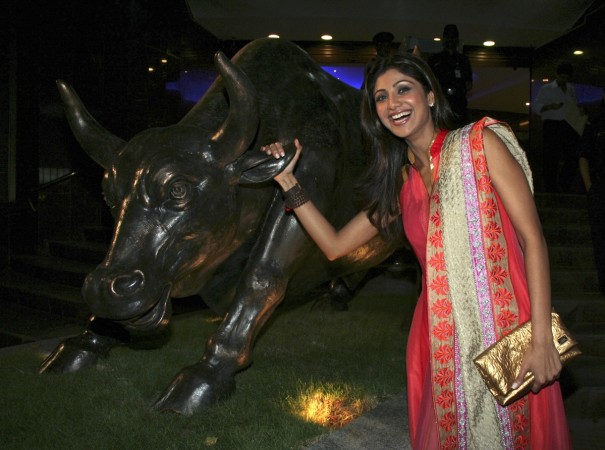 Indian stock markets opened on a bullish note on Monday, tracking positive comments by the BJP-led NDA government and the main opposition party Congress on the Goods and Services (GST) Tax Bill, which is stuck in the Rajya Sabha where the ruling coalition does not have a majority.
The S&P BSE Sensex was trading 131 points higher at 27,967 at around 10.20 a.m. while the NSE Nifty was up 28 points at 8,570. Top Sensex gainers were Tata Motors, Maruti Suzuki and Reliance Industries.
On the eve of the monsoon session of Parliament that begins on Monday, both the government and the Opposition made statements that raised hopes of the landmark indirect legislation becoming a reality.
"...the Prime Minister noted that the issue was not about which government would get the credit for introduction of GST but what was important is the passage of the Bill," said an official statement issued on Sunday after an all-party meeting.
However, a consensus may still elude the crucial legislation after Congress spokesperson Jyotiraditya Scindia told reporters on Sunday that the party is waiting for a proper response to its three objections raised on the Bill.
"Discussions have happened with the Congress leaders but we are still awaiting a concrete response from the government; only then can we express our opinion," the Business Standard quoted him as saying.
"There have been intermittent discussions...a draft (proposal should) be presented on each of three issues...the one per cent cap which is an additional levy that can be levied by states, the issue of an 18 per cent cap on GST and the issue of a dispute resolution mechanism. On all these, the ball is fairly and squarely, as we have always mentioned, in the government's court," he added.
The government may also have to take into confidence other Opposition parties other than the Congress, with Sitaram Yechury of the CPI(M) demanding a broader consensus on the Bill.
The GST cannot just be a matter between BJP & Congress. We have been asking for an all-party meeting for 2 years pic.twitter.com/QyvsNiqWsz

— Sitaram Yechury (@SitaramYechury) July 17, 2016
Besides the GST BIll, the continuing violence in Kashmir since the killing of Hizbul Mujahideen militant Burhan Wani on July 8 and the government's handling of the situation are also likely to dominate proceedings in the Parliament during the monsoon session that ends on August 12.