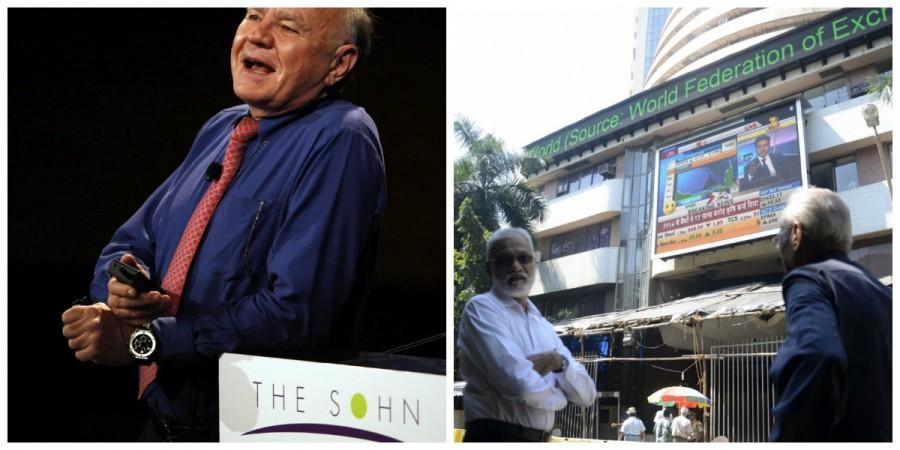 Marc Faber, economist, investor and editor of newsletter "Gloom, Boom & Doom Report", says stock markets worldwide are poised to witness a crash that would send shivers down the spine of investors, including those in "overbought" markets such as the U.S. and India.
"I think we can easily give back five years of capital gains, which would take the market down to around 1,100," Faber told business news channel CNBC-TV18. The level referred to by him was witnessed almost seven years ago.
Interestingly, the S&P 500 hit an all-time high of 2,185.44 on Monday.
He said that the rally in stock markets of late has been driven by factors that have less to do with "genuine" purchasing by investors.
"The fact is, the market hasn't really been driven by genuine buying, but by stock buybacks, takeovers and acquisitions, and market leadership has been narrowing. It's not that many stocks that have been making new highs. It's quite a narrow growth of stocks that have been very strong," the editor of the monthly newsletter told the channel.
The BSE Sensex was trading 292 points, or 1.04 percent, down at 27,792 at around 2.01 p.m. The fall marks the second straight day of decline, coinciding with the RBI's decision to leave repo rates unchanged on Aug. 9.