Indian stock indices on Tuesday traded lower after surging during early trade on Railway budget presentation day. Additionally, the Indian rupee opened higher gaining 7 paise at 59.94 per dollar after witnessing biggest fall in three weeks at its previous closing of 60.1 a dollar on Monday.
"With the budget session later this week, some volatility is definitely expected. Announcements related to the foreign direct investment in various sectors will be critical from the foreign exchange market perspective," Reuters quoted Ashutosh Raina, head of foreign trading at HDFC Bank.
"The same range of 59.50 to 60.50 will continue until the budget," he added.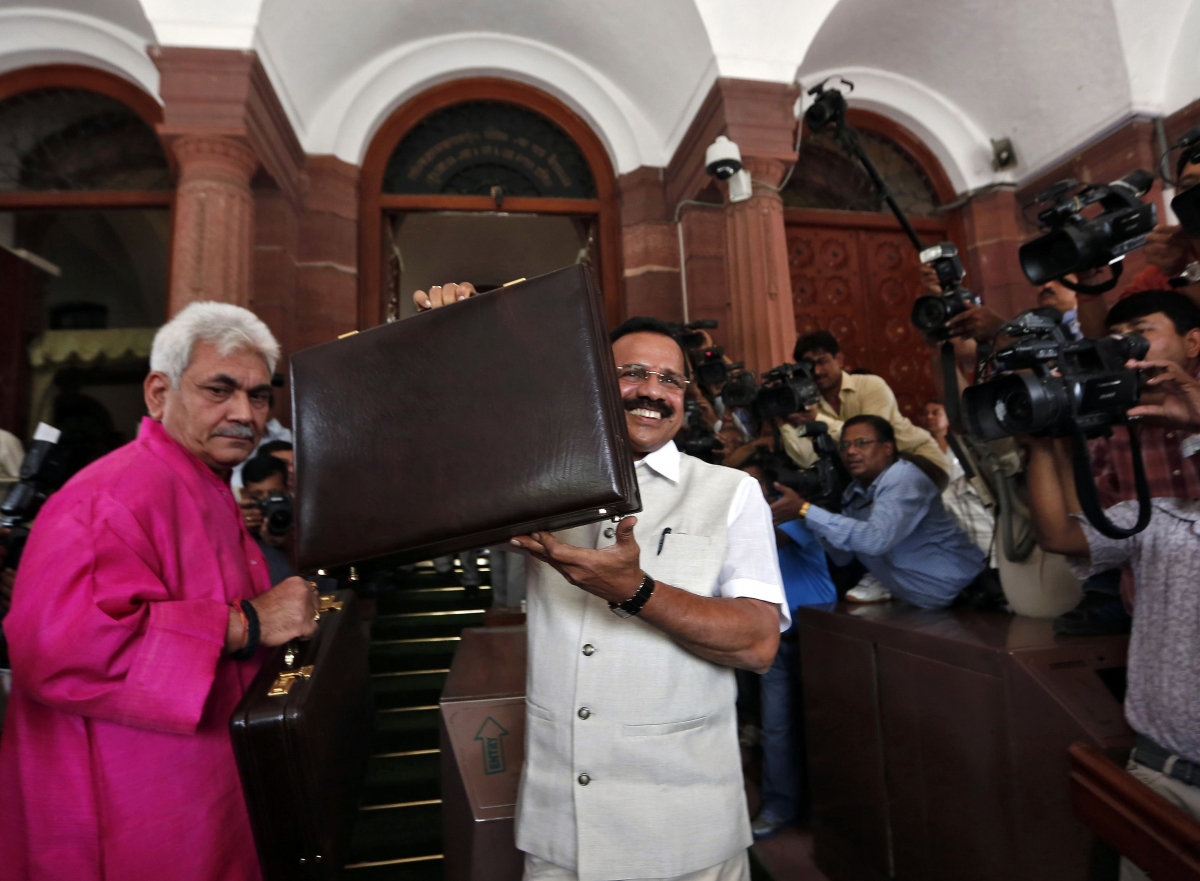 Moreover, major rail stocks such as Titagarh Wagons, Texmaco Rail & Engineering and BEML plunged before railway budget presentation by Rail Minister Sadananda Gowda. Investors have expected expenditure above ₹643 billion for July's Rail budget in 2014.
At 10:07 am on Tuesday, NSE index fell by 0.37 percent and BSE index too slipped by 0.31 percent. However, Sensex opened higher by 66.84 points at 26166.92, while Nifty also hit higher by 14.45 points at 7804.05 points during opening session.
On Monday, BSE index closed higher at 26100.08 points and 0.53 percent, whereas NSE Nifty index recorded 7787.15 points higher by 0.46 percent as overseas investors bought shares worth ₹1.98 billion but sold out equity derivatives worth ₹14.87 billion, reported Reuters.
At 11 am on Monday, Sensex fell by 11.03 points at 26089.05 points, while Nifty declined at 7771.15 points with loss of 16 points.
Among 12 Indian stock indices, only BSE FMCG, Capital goods and Healthcare stocks appeared to surge by 13.30 points, 19.33 points and 117.99 points respectively, while rest 9 stock indices were recorded falling.
Moreover, among Rail stocks; Titagarh Wagon's stock price fell by ₹7.50 by recording at ₹323.50 and Texmaco Rail's stock price lost ₹5.50 by recording at ₹140.25 per stock on Tuesday. Besides, BEML's stock price too depreciated by ₹5.70 at ₹810 a stock.
Top gainers from BSE at 12:22 pm were Lakshmi Precision Screws, IVP, Nagreeka Exports, Ace Edutrend and Zandu Realty, whereas, top losers were SSPDL, Fourth Generation Information Systems, Sankhya Infotech, Aravali Securities and Adi Rasayan. However, these companies shifted their position during trading hours.
At 12:30 pm, Sensex recorded 26065.21 points with loss of 34.87 points or 0.13 percent and Nifty fell by 21.05 points or 0.27 percent by recoding at 7766.10 points on Tuesday.