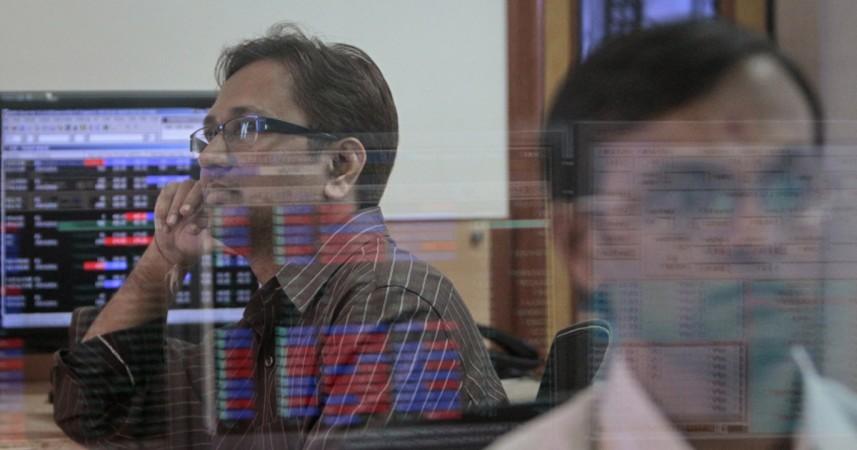 The Indian stock markets continued to see a sell-off for a third straight session on Thursday, as the foreign investors kept offloading their stakes in the equity markets amid uncertainty over retrospective tax, weak corporate earnings and delay in reforms by Narendra Modi government.
The S&P BSE Sensex closed at a six-and-a-half-month low on Thursday, losing nearly 3,300 points from its life-time high of 30,024.74 hit in early March this year.
Experts see further fall in the benchmark index by another 500-700 points in the short-term but advise the investors to jump into the stock markets from a long-term perspective.
"Nonetheless, the ongoing correction provides an opportunity for investors to accumulate stocks of companies whose business models are well-geared to face the macro challenges and dish out respectable growth," Hitesh Agarwal, Head Research at Reliance Securities, told The Economic Times.
Markets are also rattled by disappointing corporate earnings results for the March quarter but analysts expect the companies to witness a rebound in earnings growth from next year.
"In the short run the market is going to be bumpy. But if you look at the medium term, we continue to be fairly optimistic. There are a couple of reasons why we do think that our medium-term optimism is not misplaced. First, growth has clearly returned; we are going to see sustained growth in the next two-three years," said Sashi Krishnan, Chief Investment Officer, Birla Sun Life Insurance.
Stock markets are expected to remain weak for the next two quarters as foreign investors are unlikely to return to the markets in the short-term. But once the volatility settles, the market is expected to look attractive.
"If you are brave enough, it is a good time to buy. A lot of retail investors may be spooked a bit by the volatility and in the coming few weeks or months the buying may be quite weak. However, once the equity markets do resume their upward trend that should come back again," Vivek Misra, Asian & Global Equity Strategist, Societe Generale, told to CNBC-TV18.
Further, analysts see growing disillusion among the foreign investors over Modi's performance on reforms front as premature.
"Quite the contrary, he (Modi) has done a lot of reform measures. He has introduced reforms like FDI into defence, into insurance. He has pushed a lot of things, as a result of which he has got a reputation today of being pro-corporate," says Hemindra Hazari, market expert.