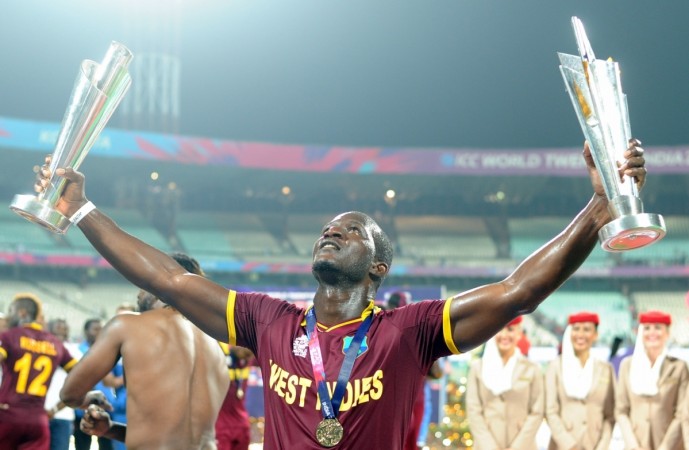 Cricket commentator and analyst Mark Nicholas has tendered an unreserved apology to the West Indies cricket team for stating earlier that the Caribbeans are "short of brains." The Englishman changed his stance a day after West Indies won their second ICC World T20 title.
West Indies skipper Darren Sammy slammed the remarks from Nicholas in the post-match press conference of the World T20 2016 final at Eden Gardens Sunday and said although there was uncertainty over they even participating in the competition, citing issues with the West Indies Cricket Board (WICB), they stand victorious now.
Nicholas, on his part, praised the performances of Sammy and Co as well as the West Indies Women, who won the WT20 title earlier Sunday. He then apologised vehemently for his earlier remarks.
"The third [thing I want to say] is to offer an unreserved apology to Darren Sammy, a man I hold in the highest regard, to his team and to the coaches around them for the throwaway phrase I used in a recent column on these pages [sic]," Nicholas wrote in his ESPNCricinfo column Monday. "I would have made the same apology whatever the results of the day [Sunday], but I do so now in the knowledge that the people of the Caribbean will have celebrated long into the night and well into today [sic].
"Clearly, the West Indies team is not 'short of brains'," he added.
Nicholas also said his comments were somehow misquoted by some and he in no way claimed the West Indies cricketers were "brainless."
"I suggested England were a threat [in the ICC World T20 2016] and maybe Australia and South Africa too. In three short and ill-conceived sentences I paid lip service to the other teams, casually remarking that West Indies were 'short of brains but have IPL history in their ranks'," the Englishman said.
"I did not say West Indies were 'brainless' or had 'no brains,' as has been misquoted elsewhere, but I did say something unworthy of the game and disrespectful to a great cricketing legacy."