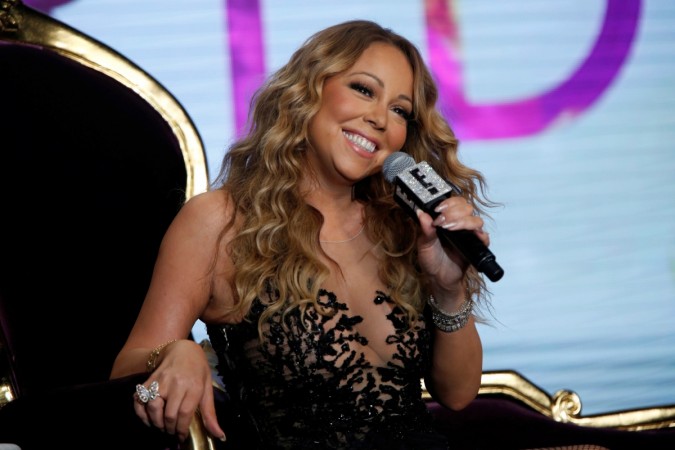 From her never-ending tour riders, walking out on Obama, to being malnourished, Mariah Carey is no way lesser dramatic than Kanye West.
Being one of the world's premiere divas, the American songstress is well known for her songs, her beautiful curvaceous figure and the craziest things she has done to date.
The All I want For Christmas hit-maker is quite famous for doing what she likes. And she usually gets everything done as her heart desires to have.
Check out Mariah's craziest moments below:
She was 'malnourished' at her young age
The Long Island songstress was noticeably slimmer than she is today. In a recent interview with Australia's Stellar magazine, the 47-year-old has referred to her younger self as "malnourished".
Changing outfits 73 times!
Her appearance on MTV Cribs, where she changed her outfit about 73 times, yet finished up almost naked wearing just a dressing gown.
When she gets confused over the death of Jordan's King Hussein
During a press conference in 1999, she was asked to comment on the death of Jordan's King Hussein. She replied: "I'm inconsolable at the present time, I was a very good friend of Jordan, he was probably the greatest basketball player this country has ever seen. We will never see his like again."
Mariah Carey can't wear flat shoes
Mariah wears stilettos on the treadmill in her home gym, explaining: "I can't wear flat shoes. My feet repel them."
100 pairs of shoes
Maria brought 100 pairs of shoes on her 2005 trip to the UK and refused to enter her London hotel until a red carpet was laid out, flanked by white candles. She reportedly cancelled a Capital Radio breakfast show interview because she's "not a morning person."
Dinner bodyguards!
Mariah is apparently surrounded by three bodyguards during her dinner so no-one can see her eat.
Her tour rider
Carey's tour rider ((a list of demands made by an artist to a venue if they are doing a public appearance) is never-ending. It reportedly includes a pink carpet, 20 white kittens, 100 doves, Confetti shaped as butterflies, a variety of fresh fruit juices, teas, and gourmet food, tea service for eight brewed only with Poland Spring water and many more.
Mariah Carey walks out of President Obama's inauguration ceremony
Mariah left President Obama's inauguration ceremony because she learned that she would not be dining with President Obama at the same table. She believes that nobody in that room could be more important than Mariah Carey to the president.
She sleeps in a steam room!
Carey apparently sleeps on a bed inside a steam room as Luther Vandross told her that "the humidity being helpful to the voice and skin and everything."