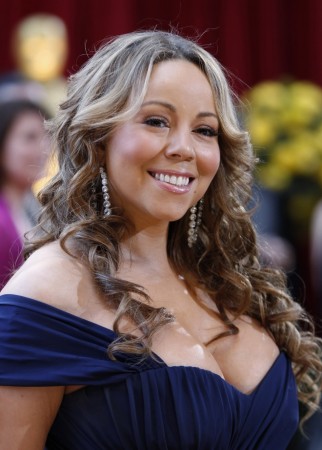 Mariah Carey is reportedly in a relationship with billionaire businessman James Packer almost a year after officially announcing split with Nick Cannon, her husband of six years. The couple is even said to be talking about taking their relationship to the next level.
Sources close to Mariah Carey has reportedly told TMZ that Packer has already told the singer that he wanted to marry her very soon despite dating only for a few days now. It went on to say that marriage should happen after she is officially divorced from Cannon but she is said to be open to walking down the aisle with her new boyfriend.
The report went on to say that the couple have been "cruising from country to country since late last week" and that "James is obsessed with Mariah and her music."
They were photographed holding hands in Capri over the weekend. They are on a vacation with their kids – Carey's two children with Nick Cannon, and Packer's three ids with Erica Baxter.
Source close to the singer told PEOPLE magazine that the couple was "enjoying spending time with each other."
"They sat down and enjoyed their meal like any other romantic couple," an onlooker told the magazine.
It may be mentioned that Mariah Carey, 45, had earlier married to Mottola and comedian Nick Cannon with who she has twins Monroe and Moroccan. She parted ways with Cannon last year after six years of marriage.
James Packer, 47, also had married twice in the past. He married swimsuit model Jodhi Meares in 1999 before separating three years later. He then married model and singer Erica Baxter with who he has three children – Indigo, Jackson Lloyd and Emmanuelle Sheelah. However, he and Baxter announced their separation in 2013. He was then linked to Australian supermodel Miranda Kerr before being spotted with Mariah Carey.