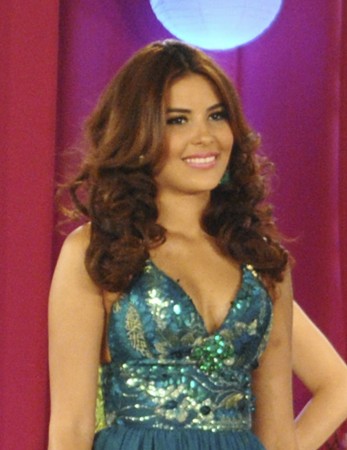 Honduras beauty queen María José Alvarado and her sister have been found dead after they vanished on a night out last week, police have confirmed.
The bodies of 19-year-old Alvarado and her sister Sofia Trinidad, 23, were found buried beside a river near the northern city of Santa Barbara. The police have been cited by reports as saying that Sofia's boyfriend confessed to killing them in a jealous rage over his girlfriend dancing with another man.
The bodies of the beauty queen and her sister were found buried near the same spa, where they disappeared a week earlier while celebrating the boyfriend's birthday.
National Police director, Gen. Ramon Sabillon said that at some point during the party on 13 November 2014, a heated argument broke out and the Sofia's boyfriend – identified as Plutarco Ruiz -- pulled a gun, first firing at Sofia before turning the gun towards Alvarado as she tried to flee, AP reports. Alvarado was apparently shot twice on the back.
"This is the main hypothesis we have for this crime, based on the witnesses and investigations we've done," Leandro Osorio, head of the criminal investigation unit said, according to Reuters.
The dark-haired beauty was to fly to London on Wednesday to compete in the Miss World pageant.
The bodies were discovered early Wednesday as police searched the remote gravesite, where Ruiz and an accomplice buried them in a mountainous area in Santa Barbara. The place is located about 400 km west of the Honduran capital, Tegucigalpa.
The other person who helped the man in this gruesome crime – recognised as Aris Maldonado -- was also in police custody and authorities suspect there could still be other people involved.
Last April, Alvarado was crowned Miss Honduras World 2014, beating 18 other contestants to the top spot. According to her official biography on the Miss World competition page, she could not live without a lip gloss or the website Wikipedia.org.