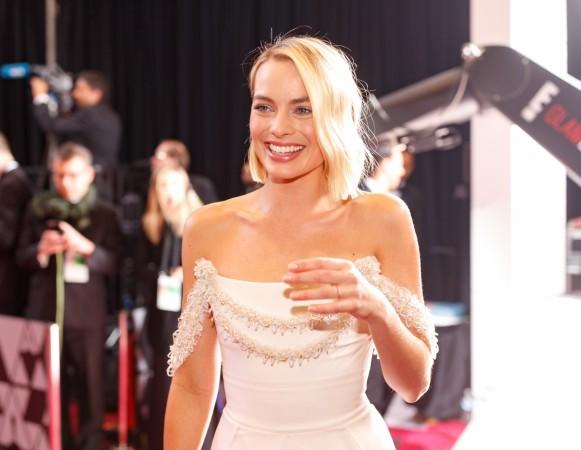 So, Margot Robbie has finally teased the possible title of her upcoming Birds of Prey movie. The "Wolf of Wall Street" actress, who first appeared in the DC Extended Universe (DCEU) as the psychopathic Harley Quinn has revealed that the title of her spin-off movie will be Birds of Prey (And The Fantabulous Emancipation of One Harley Quinn).
The Emancipation hinted at the title refers to the abusive relationship between Harley and the supervillain known as the Joker. Harley Quinn was introduced in the iconic Batman: The Animated Series back in 1992 as a love interest for the Joker, Batman's arch-nemesis and one of the most iconic villains in media and pop culture. Joker was portrayed by Jared Leto in the supervillain team-up movie Suicide Squad in 2016.
Margot Robbie revealed the title on Instagram, and The Hollywood Reporter has confirmed that Birds of Prey (And The Fantabulous Emancipation of One Harley Quinn) is the official title for the film focused on Quinn and her gang that includes Mary Elizabeth Winstead's Huntress and Jurnee Smollett-Bell's Black Canary.
The Birds of Prey debuted in 1996 as a comic book series and mini-series featuring Barbara Gordon and Black Canary but later expanded to include superheroes as well as supervillains.
The plot of the movie is being kept under wraps but it is believed that the story will revolve around Quinn, Huntress, and Black Canary who have to team up to protect Ella Jay Basco's Cassandra Cain after she comes into possession of a diamond that belongs to the criminal Black Mask, a Gotham City kingpin portrayed by Ewan McGregor. Black Mask is a formidable villain for the Birds of Prey and we can't wait to see Ewan McGregor in the role.
As reported by THR, Harley Quinn's emancipation from Joker was "a fan-favourite element of DC's popular Harley Quinn series in 2016" that saw Quinn removing herself from the abusive romance with her and the Clown Prince of Crime. The movie will be released on February 7, 2020 and is being directed by Cathy Yan.