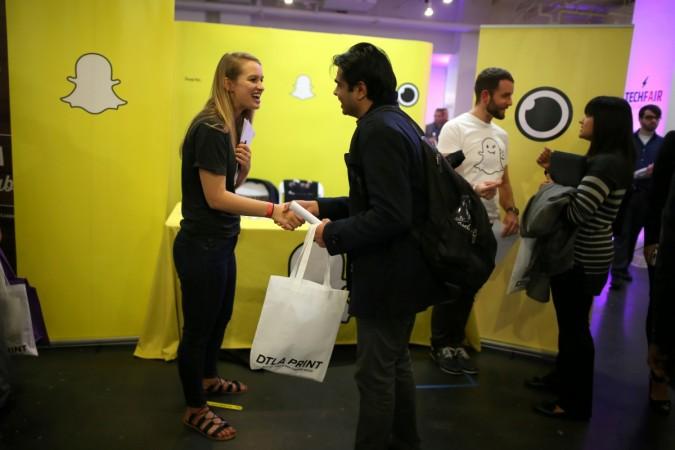 One of two current members of the U.S. Securities and Exchange Commission raised questions on Thursday for companies like Snap Inc (SNAP.N) that offer shareholders unequal voting rights, saying the agency should "focus on how some innovations may prove detrimental to investors."
"Unequal voting rights present complex and new issues that need to be understood and addressed," Commissioner Kara Stein, a Democrat, said at a meeting of the SEC's Investor Advisory Committee in Washington. "We also must be mindful of the precedent being created."
In a unique move last week, the parent of social media app Snapchat sold $3.4 billion of shares to outside investors with no voting rights, prompting concerns that those stockholders would not get enough transparency or influence on matters like executive pay or strategy.
Snap's structure has reignited a debate about how much leverage investors should have, at a time when money has flooded into passive index funds that cannot sell stock. Snap has said its voting structure is good for investors as a way to preserve founder control.
Although Snap was the first to offer outside investors no voting rights at all, other big technology companies have offered shares with limited voting rights to outsiders in recent years, despite calls from large institutional investors for increased rights to promote better corporate governance.
The topic of unequal voting rights comes at a time of uncertainty for the SEC. Three of its five commission seats are currently empty and the sole member other than Stein, Republican Michael Piwowar, is its acting chairman.
President Donald Trump has nominated Wall Street attorney Jay Clayton, also a Republican, as the top U.S. securities regulator's permanent head. His confirmation would put Stein in the minority and possibly limit her influence.
During Thursday's meeting Piwowar revealed little about his own thinking on voting rights.
Stein said companies offering IPOs without voting rights should be studied, since the expectation is that shareholders could act to check management.
"In the long run we need to critically assess our regime for initial public offerings. The current structure is premised on taking investors' capital while giving the investor rights to hold that company's management accountable of that capital," she said.
A voice on behalf of tech companies at Thursday's hearing was David Berger, a partner at the Wilson Sonsini law firm who advises Silicon Valley companies on corporate governance. Berger said many tech companies such as Google parent Alphabet Inc (GOOGL.O), which he has represented, have adopted new share structures as a response to the short-term pressures of Wall Street.
While technology companies must focus on long-term goals, they often have large cash balances or high spending on research and development, areas often targeted by shareholder activists, Berger said.
Berger said that "a governance system that focuses entirely on stockholders ... ignores the broader interests of the corporation."
Big institutional investors have already begun talks with stock index providers over whether Snap and companies like it should be included despite their lack of voting rights.
Ken Bertsch, executive director of the Council of Institutional Investors, which represents large pension funds and other asset managers, said share structures like Snap's pose risks such as leaving founders in control decades after their prime.
The SEC should conduct further reviews, he said, including with stock exchanges that list companies with unequal voting rights.
Unequal voting structures also could complicate the strategies of index funds, he said, by introducing securities that resemble preferred shares or partnership structures. Most index fund providers prefer shares to have equal voting rights.
"At some point," Bertsch said, "there's some question of market confusion and a disabling of passive strategies."