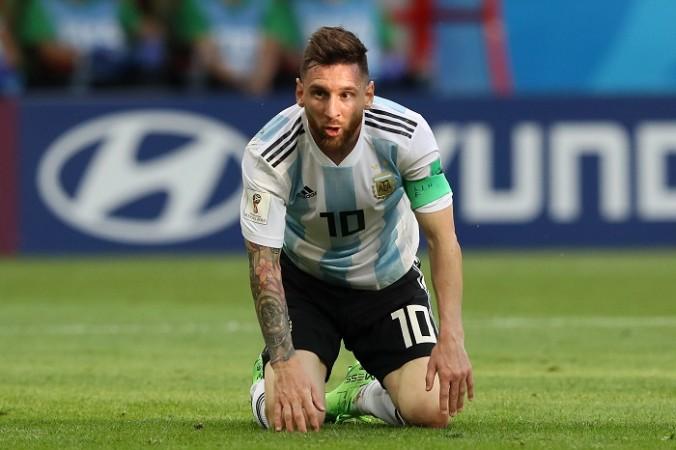 Diego Maradona has once again commented about Lionel Messi's leadership qualities and this time the 1986 World Cup winner has not minced words saying a person who "goes to the toilet 20 times" should not be made the captain of his national side.
Messi's contribution has been a strong point of debate and often been used in his detriment in the narrative of the Barcelona forward being the "greatest of all time".
The 31-year-old Argentine, Messi, had a disappointing World Cup campaign by his own extra-terrestrial standards saw his team get knocked out by a slim margin in the round of 16 against eventual champions, France.
Despite being on a break since the Russian sojourn, he has been brought up by a fellow Argentine legend, Diego Maradona who questioned Messi's God-like status in an interview with Mexican program 'La Ultima Palabra' saying, "We shouldn't deify Messi any longer". Commenting on how Messi is more effective when he plays for his club than his country, he added, "He's Messi when he plays for Barcelona. Messi is Messi when he wears that shirt, and he's another Messi with Argentina."
The outspoken Maradona who was seen boisterously celebrating Argentina's late winner against Nigeria in the last group game of the World Cup earlier this year went on to make an extraordinary quip on Messi's leadership saying, "He's a great player but he's not a leader. It's useless trying to make a leader out of a man who goes to the toilet 20 times before a game."
As Argentina beat Iraq 4-0 on Thursday with a new-look side, taking their unbeaten run since Russia to three games Maradona, currently the coach of Mexican second-tier side Dorados, said if he were the coach of the national side he would not pick Messi, "I wouldn't call him up right now, but never say never. We have to take the pressure off him."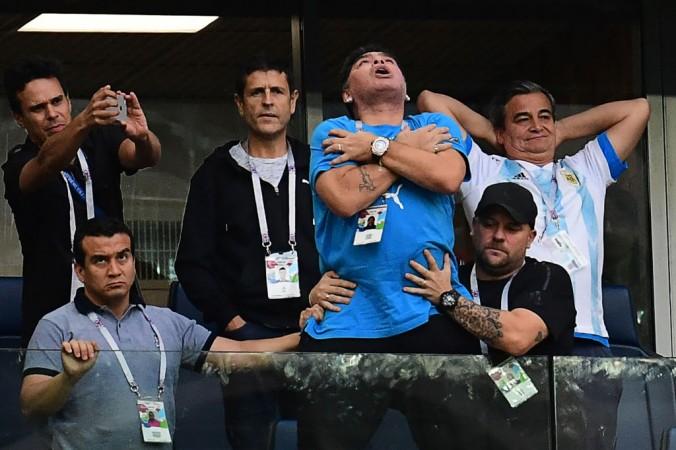 This sensational attack by Maradona is not the first one this year as not too long ago, Messi was asked to retire by his countryman in no uncertain terms.
"What would I tell Messi? To not come back any more. To retire."
"The Under-15s lose and it is Messi's fault, the fixture list in Argentina puts Racing against Boca and Messi is to blame. He is always to blame. Stop breaking my balls."
"I would tell him: 'don't go anymore, man'. Let's see if they can handle that. Let's see if they're really big men."
"I would have liked to see him tell us all to f**k off. Because he is not to blame for us not being world champions. Fine, we all placed our hopes in him, but when you go to the racetrack you hope your horse wins and he comes in eighth."
"In Formula One Vettel has a great engine and Hamilton beats him. Right now the national team doesn't do anything for me or for the people. We have lost that. The passion. It cannot play against Nicaragua or Malta, no, brother. We are throwing all the prestige we earned down the toilet."
Lionel Messi who has won the coveted Ballon d'Or 5 times is considered one of the all-time greats and has scored 65 goals in 128 appearances for Argentina