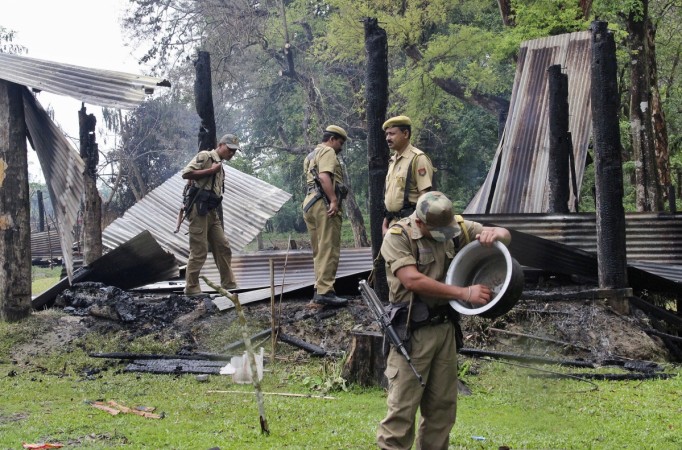 In a strong response to the recent ambush that claimed lives of 18 soldiers in Manipur, the Indian Army on Tuesday said it has launched operations along the Indo-Myanmar border killing several militants.
The attacks were carried out in coordination with Myanmar following specific intelligence inputs of more attacks being planned, Additional Director General, Military Operations, Major General Ranbir Singh said.
"This morning, the Indian Army engaged two different groups of militants, along the Indo-Myanmar border at two different locations along the Nagaland and Manipur border," IANS quoted Maj Gen Singh as saying.
"Significant casualties have been inflicted on militants," said Maj Gen Singh.
"We are in communication with the Myanmar authorities and we have traditionally had very good and close relationship with the Myanmar Army. We look forward to working with them in combating terrorism in future too," he added.
Central paramilitary forces Assam Rifles had lost 18 soldiers in the attack in Manipur's Chandel district on 4 June when suspected Nationalist Socialist Council of Nagaland (NSCN) militants attacked the convoy of 6 Dogra infantry regiment with rocket-propelled grenade launchers and improvised explosive devices.
It was followed by another daring attack on 7 June when the militants opened fire at a camp of Assam Rifles in remote Lazu area in Arunachal Pradesh's Tirap district. In a similar incident on 3 May, at least eight Assam Rifles personnel were killed by suspected Naga rebels near Myanmar border in Nagaland's Mon district.
After all these attacks, the terrorists had reportedly slipped into Myanmar.