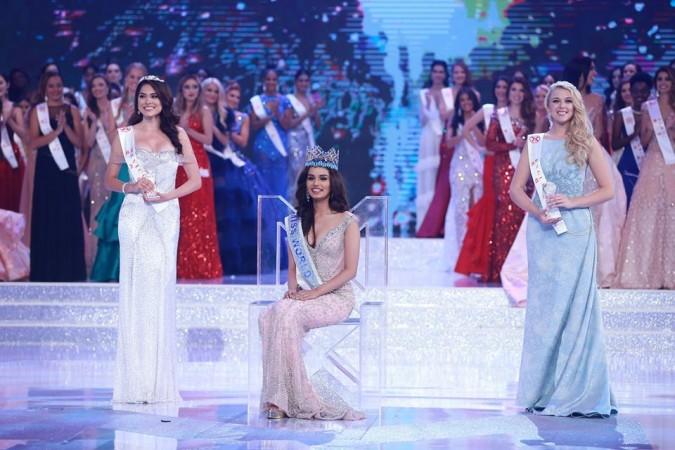 Manushi Chhillar's ancestral village, Bamdoli in Haryana is witnessing a change for good. The state which is known for its regressive traditions, poor sex-ratio takes a step to end them to honour the victory of Manushi.
It was a proud moment for the country when Manushi Chhillar was announced as the Miss World 2017 on November 18, becoming the sixth Indian woman to win the title and the first since Priyanka Chopra won Miss World 2000.
What comes as a pleasant surprise to all is, soon after the 20-year-old won the pageant, the Chhillar-Chhikara khap comprising 11 villages in Haryana and Delhi, banned celebratory gunfire during weddings — a status symbol in a male-dominated society which is being carried out for years. It often leads to accidents and revellers being hurt or killed, the Times of India reported.
Not only that, the khap leaders also banned the playing of loud DJ music during weddings which resulted in not only excessive spending but also gave rise to brawls - giving troublemakers a chance to engage in the same.
Basti Ram, chief of Chhillar khap, said that these decisions would show the progressive face of khap and further added: "Our focus is on social reform."
Moreover, an occasion like wedding often becomes a burden for the family, maybe even resulting in massive debt.
These decisions were announced soon after the mahapanchayats at Nijampur village in Delhi and Kahnod village in Jhajjar.
Gulab Singh Chhikara of Kahnod village told TOI: "With the world's eyes on us, we wanted to take advantage of the spotlight and bring social change. Our decisions will help end the culture of extravagant spending on celebrations."
The Khap is also planning a grand welcome for Manushi. Satish Chhillar -- ex-chairman of Jhajjar Zila Parishad and a khap member, said that they have asked the chief minister to come to the village when the Miss World arrives.