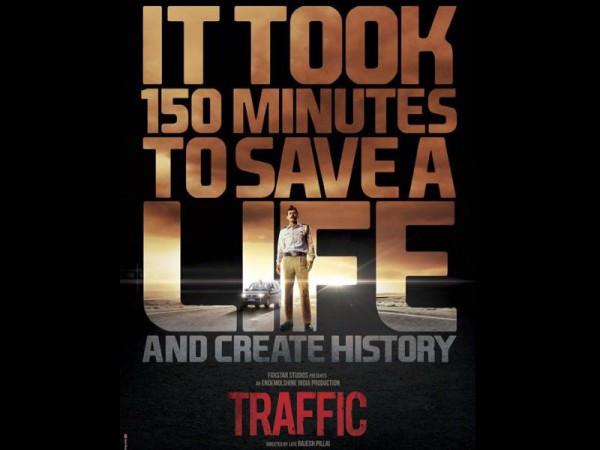 Manoj Bajpayee's "Traffic" has been garnering positive reviews from Bollywood celebrities. Bollywood biggies like Shah Rukh Khan and Salman Khan were seen promoting the film on social media and at events.
Overwhelmed with these celebs response, Manoj has decided to arrange a special screening of the film for Salman, Shah Rukh and Aamir Khan.
"After getting mentions from Salman and Shahrukh, the team is looking forward to hosting a special screening for the three Khans. The film brings a very important aspect to light, ie: The 'Green Corridor' system. A system, which comes into play especially during emergency organ donation and transplantation case," a source said.
The team believes that support from the three Khans of Bollywood will help them to reach to bigger audiences, which will help them to spread awareness about the life-saving system. And to bring Salman, Shah Rukh and Aamir together for the special screening, the team is working to finalise a date.
Recently, Salman shared "Traffic" trailer on Twitter and also praised the film. "Lkng fwd 2 this film TRAFFIC," he tweeted.
This week, Shah Rukh was seen promoting the film at an event. SRK took the team of "Traffic" by surprise when they were in the same studio promoting their films. Shah Rukh told Manoj that he is looking forward to watching the film.
"I wish Traffic goes on to become a big hit just as Manoj's last film. I wish all the luck to Manoj Bajpayee on this one," Shah Rukh said.
"Traffic" is an emotional drama based on a real-life story of a road trip from Mumbai to Pune. The story of the film revolves around a heart transportation for a heart transplant case and how a police car races ahead of time to transport the organ to save the life of a 13-year-old girl.
The film features a powerful star cast of actors like Manoj Bajpayee, Jimmy Shergill, Divya Dutta and Sachin Khedekar. Directed by late Rajesh Pillai, "Traffic" is produced by Deepak Dhar of Endemol India and presented by Fox star studios.