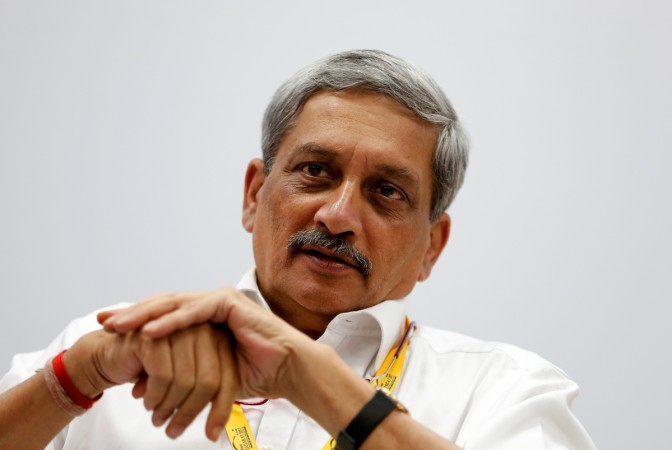 Former Defence Minister and Goa Chief Minister Manohar Parrikar passed away after a long battle with cancer on Sunday. He was 63. Parrikar was diagnosed with advanced pancreatic cancer in February last year and was undergoing treatment at hospitals in Goa, Mumbai, Delhi and New York.
He was currently being treated at his son's home in Panaji.
Shri Manohar Parrikar was an unparalleled leader.

A true patriot and exceptional administrator, he was admired by all. His impeccable service to the nation will be remembered by generations.

Deeply saddened by his demise. Condolences to his family and supporters.

Om Shanti. pic.twitter.com/uahXme3ifp

— Chowkidar Narendra Modi (@narendramodi) March 17, 2019
I am deeply saddened by the news of the passing of Goa CM, Shri Manohar Parrikar Ji, who bravely battled a debilitating illness for over a year.

Respected and admired across party lines, he was one of Goa's favourite sons.

My condolences to his family in this time of grief.

— Rahul Gandhi (@RahulGandhi) March 17, 2019
Extremely sorry to hear of the passing of Shri Manohar Parrikar, Chief Minister of Goa, after an illness borne with fortitude and dignity. An epitome of integrity and dedication in public life, his service to the people of Goa and of India will not be forgotten #PresidentKovind

— President of India (@rashtrapatibhvn) March 17, 2019
Union Minister Nitin Gadkari: BJP has faced a huge loss with the demise of #ManoharParrikar Ji... Apart from being a party member, he was a really close friend of mine. He isn't with me today & I'm personally very pained by this. I am immediately leaving for Goa pic.twitter.com/tBryEpA5lv

— ANI (@ANI) March 17, 2019
Parrikar was born in Mapusa, Goa, and joined the Rashtriya Swayamsevak Sangh (RSS) at a young age.
Parrikar was elected to the Goa Legislative Assembly for the first time as a Bharatiya Janata Party leader in 1994. He was the leader of the Opposition in Goa from June to November 1999. He then successfully contested the Assembly election to become the Goa Chief Minister for the first time in October 2000. In June 2002, he was re-elected and served another term as the CM.
In November 2014, Parrikar was chosen as the Defence Minister to replace Arun Jaitley, who, till then, held the additional charge of the ministry. Parrikar was credited with transparent, efficient and fast decision making in what was till then thought of as a sluggish ministry.
On March 14, 2017, Parrikar was again sworn in as Goa Chief Minister. Goa Forward Party led by Vijai Sardesai, one of the parties who allied with BJP in Goa after election results were announced, had said that it would extend support to the BJP only if Defence Minister Manohar Parrikar was brought back to the state as CM.