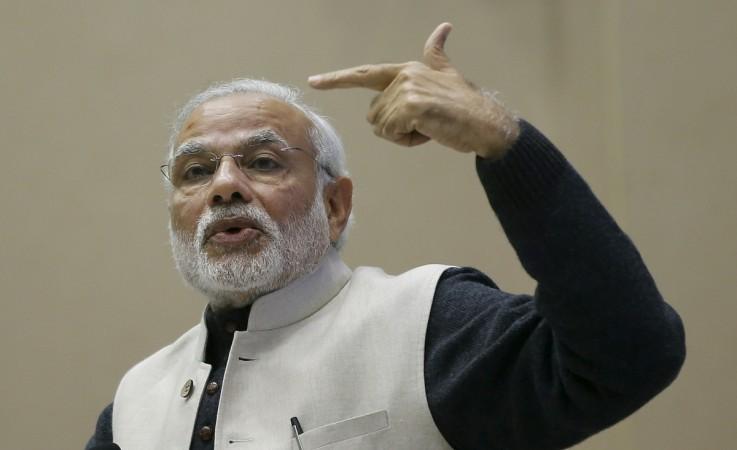 India's Prime Minister Narendra Modi in his 20th edition of Mann Ki Baat on Sunday stressed the need for the country to follow the path towards a cashless economy. World over, more technology is being used and people are adopting a cashless method of exchange today, he said.
"We were taught of times when barter system prevailed for long much before the advent of coins and currency notes. Then followed the coins and currency, but now the world is heading towards cashless transactions," the prime minister told in his public broadcast.
Though the start may be cumbersome, eventually the process will be accepted for its simplicity, the prime minister noted talking about the learning curve involved for going cashless. He added that his government's initiatives of Jan Dhan bank account, along with Aadhaar number and mobile-based transactions, will facilitate an economic paradigm that does not need physical exchange of cash.
The JAM (Jan Dhan, Aadhaar and mobile) trinity will not only see us evolve to a cashless society but will also bring in transparency and curb the circulation of black money, he noted. The RuPay card issued with every Jan Dhan account and online transactions (like direct benefit transfer) were the measures taken by the Modi government to better the infrastructure for the transition to cashless economy.
Explaining the benefits of the measures, the Business Standard quoted the prime minister as saying that the RuPay card will soon be useful for both credit and debit through point of sale (POS), which is the place where retail transactions takes place.
It added that the Bank on Mobile initiative, which is based on unified payment interface (UPI) system, will allow account holders to transact money using their smartphones, Aadhaar and mobile numbers, and virtual payments address, without entering bank account details. The National Payment Corporation of India (NPCI), which helped establish the UPI system, and banks are teaming up to launch a mobile app-based version of the same, said Modi.
As a primary initiative, the prime minister said the post offices were also allowed to start banking services to increase access to physical banks.