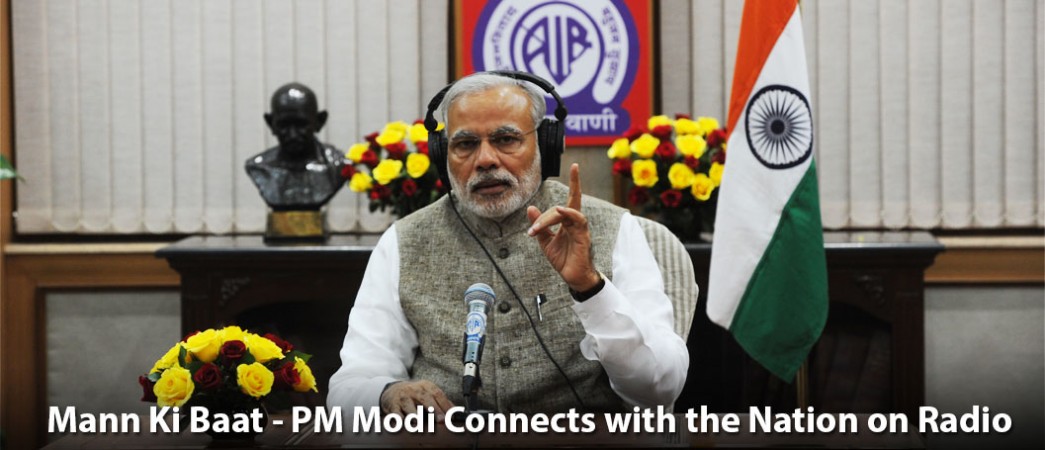 Prime Minister Narendra Modi on Sunday addressed the nation through his radio programme Mann Ki Baat around 11 am in which he spoke about Uri and paid tribute to the soldiers who were martyred during the attack.
Modi also saluted the Paralympic athletes who won medals at the Paralympics this year and brought glory to the nation.
The prime minister also spoke at length about the Swachh Bharat Abhiyaan and the government's efforts in sanitation and waste management. He requested people to focus on building toilets and put an end to open defeacation and keep the nation clean.
Modi requested the public to carry out cleaning drives across the country on the occasion of Gandhi Jayanti on October 2 and send videos and pictures to him through his App.
Here are a few important points he mentioned in his address to the nation:
"I pay my tribute to soldiers who lost their lives in Uri terror attack. We have full faith in our Army. The culprits will definitely be punished. This is not just a loss to the families of the martyred soldiers but a loss to the whole nation."
"The Army doesn't talk. The Army takes action. We are proud of our armed forces."
"Unity, harmony and peace are the ways to resolve problems and move towards development," Modi said urging Kashmiris to shun violence and embrace development.
"The security of the people of Kashmir is the responsibility of the administration. The administration has to take steps to maintain that."
"I appreciate the efforts by young Harshvardhan. He wrote to me after the attacks. He said he will study three extra hours, become an ideal citizen and serve the nation."
"I will never forget what Deepa Malik said after winning the medal. She said that she has defeated her disability with this medal," Modi said saluting the achievements of the athletes at the Paralympics this year.
"As part of Swachh Bharat, about 2.5 crore toilets have been constructed in rural India so far. 1.5 Cr more will be constructed in next year. Use number 1969 to know about Swachh Bharat progress. The number can also be used to request work in your area."
PM Modi urged citizens to carry out cleanliness drives across the nation on the occasion of Gandhi Jayanti on October 2 and also requested the youth to "come up with relevant startups about "Waste to Wealth" Model."
"Next week we will be celebrating Durga Puja and Navratri. These festivals are symbol of our unity, harmony and strength," PM Modi said wishing the nation in advance.