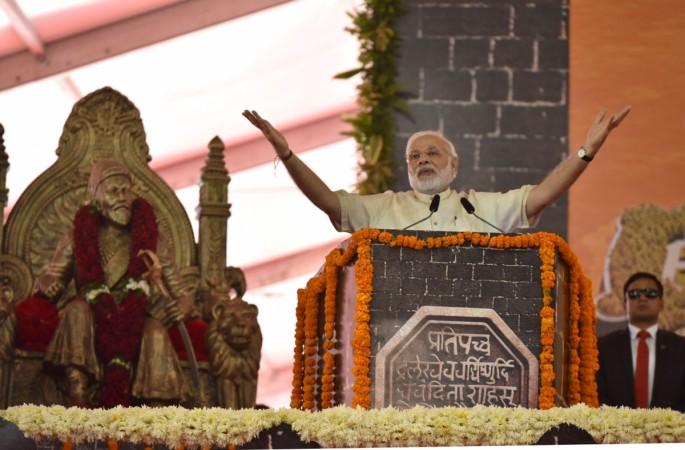 Prime Minister Narendra Modi is all slated to address the nation for the 27th time through his monthly Mann Ki Baat radio programme from 11 am on Sunday, December 25, 2016. This will be his last radio address of 2016, and only the second after the demonetisation move on November 8, 2016.
Modi is expected to tackle a lot of topics as part of his radio address this time. With at most two more editions of the Mann Ki Baat radio programme left before Budget 2017, Modi may end up asking people for their opinion on specific topics, or their suggestions for implementation. If it happens, it could be a real rarity when people directly tell the prime minister what they want in the Union Budget.
Another topic will obviously be demonetisation. Modi can also be expected to make some new announcements regarding the move, besides providing details of how much black money has been detected, how many people are being prosecuted and what else is being done to make the move a success and lessen the hardships of the common man.
Modi may also take on the Opposition -- especially the Congress and its vice-president Rahul Gandhi -- over the allegations of corruption levelled against him. Rahul Gandhi has been especially critical of him of recent, but Modi may not exactly reply to his question on this forum, probably because he is speaking in the capacity of prime minister and not as a BJP leader.
Yet another topic he is expected to address is the manner in which the functioning of Parliament was stopped by the Opposition over a variety of issues, and little business was conducted in both Houses. It may be noted that President Pranab Mukherjee has himself rebuked erring MPs for stalling the Lok Sabha and the Rajya Sabha with disruptions.
Modi is also expected to speak on topics pertaining to the upcoming Assembly elections in states like Uttar Pradesh, Gujarat, Goa and Punjab, but not too much. He may talk of development there, but might not directly address political problems.
Where to watch live online
The entire address will be broadcast and webcast live on a number of platforms. Primarily, it will be broadcast on All India Radio. However, if you want to listen to it online, there are a number of places that can be done.
First and foremost, of course be on the official website of the All India Radio. Just make sure you have chosen Vividh Bharati.
Second, there is an official website dedicated to the Mann Ki Baat radio programme, called PM on Radio. The live webcast can be heard there as well.
Third, there is the official website of all webcasts of the prime minister, which can be accessed here. The address will be live there as well.
The programme can be heard via live streaming by clicking on any of the links given above.