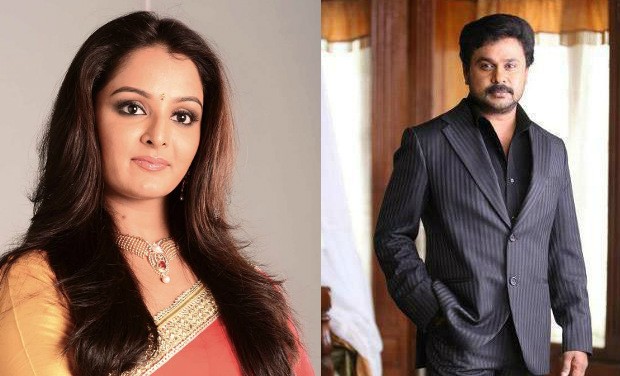 Manju Warrier - Dileep divorce has been one of the most discussed celebrity news till now in the Malayalam film world. The latest news is that the actress is returning all the properties processed jointly by the couple during their 14 years of marriage.
"Actress Manju Warrier, who is currently waiting for the court hearing of her divorce with actor Dileep, has decided to return properties that are close to ₹80 crores to actor Dileep, made jointly by the couple during 14 years of their marriage. The actress has instructed her lawyer to carry on with the procedures to return the properties to the actor," reported Manorama Online.
Manju will soon inform the court about her decision through her lawyer. The rumours of Manju-Dileep divorce had been making the rounds since the actress had made her reappearance with various dance performances.
Dileep put an end to the rumours, when he filed a petition seeking divorce from Manju on 5 June at a family court in Ernakulam. He had also filed a petition seeking in-camera trial and also restraining the media from publishing the contents of the original petition.
The court is set to hear the case on 23 July and both the actors are asked to appear in the court on the same day.
Manju was at the peak of her career when to got married to Dileep in 1998. Post their marriage, she stopped acting in films and focused only on her family life.
However, she made a sensational comeback to the film industry after 15 years with the movie, "How Old Are you?" directed by Rosshan Anddrews. Initially, there were rumours that the film was based on Manju's real life, but both the director and the actress rubbished them.
In "How Old Are you?", Manju played the character of Nirupama, who becomes famous for the organic vegetable garden she cultivated on her terrace. Eventually, she motivates others in her locality to do the same.
Inspired by Manju's character in the film, the Kerala government made the actress the ambassador of Kudambashree's organic farming programme. The government had also imbibed the same plan of starting the organic farming systems on the terrace of houses like in the film. [ Also Read: Manju Warrier to Endorse Organic Farming]
Manju is also the good-will ambassador of She Taxi project by the Social Welfare Department and is also the brand ambassador of many products like Kalyan Jewellers, Dhathri Hair-oil and Merriboy Icecreams.