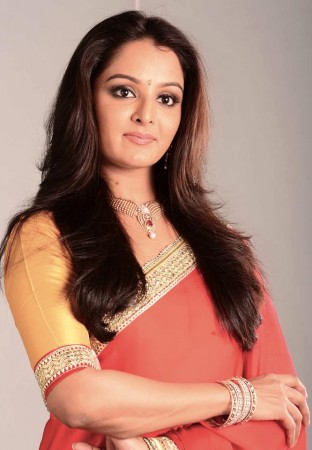 After the success of her latest film "How Old Are you", actress Manju Warrier is all set to become the brand ambassador of Organic Farming in Kerala, on the request of the state government.
"A new program will be launched in the month of July to promote organic farming in state and it will have actress Manju Warrier as the brand ambassador", reported Manorama Online
Warrier currently endorses various products including Kalyan Jewellers, Merriboy Icecream and Dhathri hair oil. With her presence in the organic farming program, the Government is expecting more women to be part of the plan.
Warrier recently made a sensational comeback in Malayalam film "How Old Are You" directed by Rosshan Andrrews. In the film, she plays the character of Nirupama, who becomes famous for the organic vegetable garden that she has cultivates on her terrace.
Eventually, she motivates others to do the same. Interestingly, the government has imbibed the same plan of starting the organic farming systems on the terrace of houses like in the film.
Warrier garnered appreciation for her role in the film, which revolves around Nirupama, a middle aged woman who faces a personal crisis. She works as a clerk in the government office and devotes her whole life to look after her husband and her child. However, she realises that she has no importance in their life, when her husband Rajeev (played by Kunchacko Boban) leaves her behind and takes their teenage daughter Lachu (played by Amritha Anil) with him to pursue his dreams in Ireland.
Bored with her life, Nirupama craves for a change. That is when she is summoned to IG's office and learns that The President of India wants to meet her. Unfortunately for her, the meeting turns to be a disaster and she becomes the butt of all jokes. That is when her friend reminds her about the confident girl she was in her younger days. Nirupama, then makes up her mind to turn her life around.
"How Old Are You?" scripted by Bobby and Sanjay has made history in Malayalam film industry with Kerala government's new move. The music of the film is by Gopi Sundar and the cinematography is handled by R. Diwakaran.