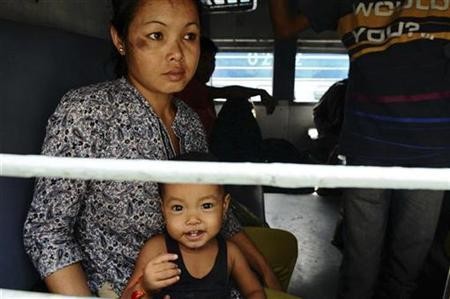 A 30-year-old man from Manipur was beaten to death by a group of five to six men in the southern zone of India's capital, the Delhi Police reportedly stated on Monday.
Call centre employee Shaloni was attacked by a group of men, while he was returning from his friend's house at around 2.30 am. The men, in a white Maruti Alto, stopped by a provisional store in Kotla Mubarakpur, where they attacked him following an argument.
Shaloni was rushed to the All India Institute of Medical Sciences by the police, where he was declared dead, PTI reported.
The police arrived at the spot after receiving an anonymous phone call. They have gathered evidence, including footage from the CCTV cameras, installed in the area, before registering a case of murder.
"We have registered a case and investigation has been taken up. He was attacked by 5 to 6 men. There was no provocation from the part of the deceased. We are trying to identify the attackers and the exact sequence of events," IBN quoted Deputy Commissioner of Police (South) BS Jaiswal.
Later, the police reportedly stated that a few attackers have been identified.
Suspecting conspiracy behind the murder, Minister of State for Home Kiren Rijiju said: "It seems like a preplanned and unprovoked attack. Home Ministry will probe into the death".
Crimes against northeastern citizens in Delhi this year
On 24 January, two women in their 20s were beaten up by a group of men in Kotla Mubarakpu for ill-treating one of the men's dog. The girls reportedly claimed that she attacked the dog out of panic as the dog's leash got tangled with one of the girls' legs.
On 29 January, Nido Taniam - a 20-year-old student from Arunachal Pradesh, was allegedly beaten up by a group of shopkeepers. Taniam reportedly broke the shop's glass out of aggression when the shopkeepers made fun of him. They attacked him and left him with head and facial injuries. Taniam, son of Congress MLA from Arunachal Nido Pavitra, was found dead at his house the next day.
On 7 February, a 14-year-old Manipuri girl was raped by her landlord's son in Munirka, South Delhi. The victim worked there as domestic help.
On 9 February, two Manipuri youth were attacked by a group of bikers. The attacks came after an argument, when the group allegedly made racist comments.
In March, two men attacked a youth from Manipur and allegedly molested her cousin in Old Gupta Colony in North Delhi.
Racism
With several incidents occuring against the citizens of northeastern states, the issue of intolerance to racism has been raised.
A study by Jamia Millia Islamia University in Delhi revealed that 81 percent of the northeastern women staying in Delhi have been victims of harassment, according to reports.
While another survey reported by Daily Mail in 2013 showed that 43.5 percent of the Indian population was against residing beside people from other races; they preferred to stay with neighbours of a similar race.