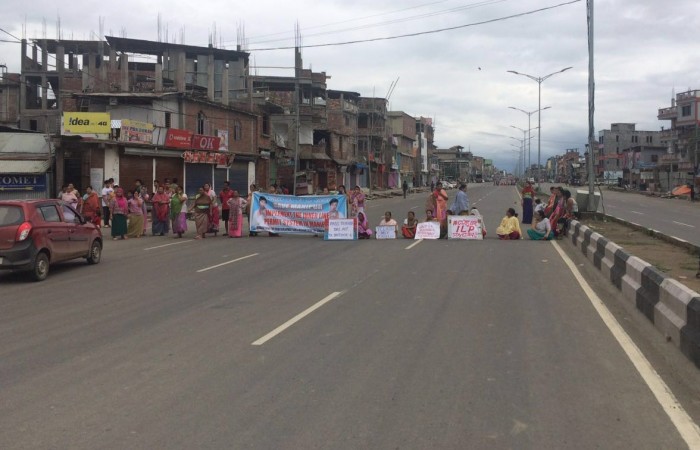 The economic blockade in Manipur was lifted in the early hours of Monday, March 20, ending 139 days of strife in the North-Eastern state. By daybreak on Monday, trucks containing essential supplies had started trickling in. However, there were indications that the sky-high prices of several commodities would take some time to reach normal levels.
Also read: Manipur CM N Biren Singh proves majority in floor test
How the blockade was lifted
The decision to lift the blockade came as a result of tripartite talks between the United Naga Council (UNC), the Central government and the Manipur state government. The talks were reportedly smoother this time because the BJP was in power both in the state and at the Centre.
It may be noted that the BJP had assured the electorate in Manipur that the blockade would be lifted if they came to power. In fact, the blockade was lifted even before BJP leader and current Manipur Chief Minister Nongthambam Biren Singh managed to prove his numbers in the floor test!
Slow return to normalcy
During the economic blockade, the prices of essential commodities had skyrocketed in the state: Petrol was around Rs 250 per litre as compared to around Rs 70 across the rest of India, while a 14-litre LPG cylinder came to cost Rs 3,000 in the state as compared to the subsidised cost of Rs 400-500 elsewhere in India.
With the blockade lifted, trucks and other vehicles so far stranded on the borders of the state have started trickling in, bringing with them commodities of daily use that have so far cost a bomb in Manipur. However, sources say it will take some time in Manipur for the prices of these items to come down to normal, primarily because their supply chain will need to return to normal first.