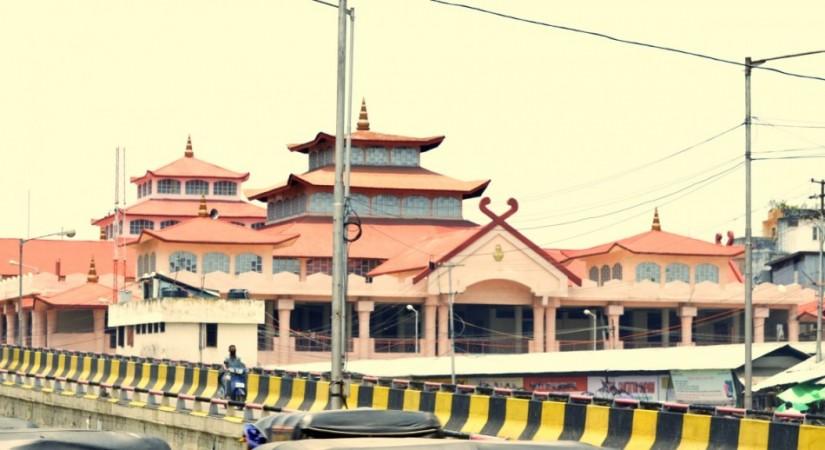 At least eight people were killed and 13 others injured in a powerful blast that took place in the heart of Manipur state capital Imphal on Friday evening, according to local daily The Hornbill Express.
Most of the people killed in the blast were labourers, according to the police. The injured were admitted to the Regional Institute of Medical Sciences (RIMS) hospital for treatment and three of them are said to be in critical condition.
The incident happened at around 7:30 pm at Khoyathong area, Imphal, according to The Hornbill Express. The miscreants were suspected to have used improvised explosive device (IED) for the blast.
No militant group has claimed responsibility for the blast at the time of filing this report.
The police have taken stock of the incident and verified the identities of the victims and the injured, most of whom were immigrant labourers. They suspect the involvement of local rebel groups in the attack.
"This appears to be the handiwork of a well-organised terror group. An investigation will make things clear. Most of the victims were migrant labourers," Inspector General of Police (Law and Order) L Kailun was quoted as saying by The Hindustan Times.
"The bomb was probably planted in a shop and was of high intensity. The injured, most of whom suffered multiple injuries, were admitted to the RIMS hospital," he added.
In a separate incident, an auto-rickshaw driver identified as one Ningthoukhongjam Robin (35) of Keibi Makha Leikai was injured and a waiting shed was shattered when a powerful IED exploded near Khurai Popular High School at Khurai Thongam leikai on Friday morning at around 10:30 am. An Assam Rifles troop patrolling along the Ukhrul-Imphal road in Imphal East district also had a narrow escape from the blast.
The outlawed Peoples Liberation Army (PLA), an armed wing of Revolutionary Peoples Front (RPF), had claimed responsibility for the morning blast.