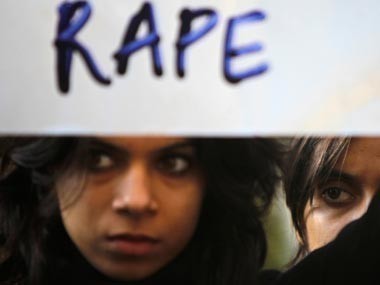 Udupi police have released a sketch of one the three suspects in the gang-rape case involving a medical student of Manipal University.
The sketch was prepared on the basis of the description provided by the 22-year-old victim, who was abducted and gang-raped on Thursday night.
The victim, a fourth year MBBS student, was kidnapped at around 11.15 pm on Thursday, near the MCOPS building, when she was returning from the library. After the crime, the suspects dropped her to her apartment and escaped.
The victim was admitted at Kasturba Hospital in Manipal for treatment. She had sustained fractures in her legs and injuries on her hands and neck. She is reportedly doing fine and is out of danger.
Police released the sketch during a press conference held on Monday and said the sketch was revealed in order for the public to help police in identifying the suspect.
Sketches of the other two suspects are expected to be released as soon as they are prepared, Udupi Senior Police official SP Boralinagaiah said.
Police have lodged an FIR against the accused under sections 363 (abducting) and 376 D (sexual assault by gang).
IGP Pratap Reddy (Western Region) has said that 11 teams consisting of 200 police personnel are formed to work on the case.
"We are working with university authorities to increase safety. More CCTVs are being installed," SP Boralingaiah told NDTV.
The incident has triggered protests in the Udupi district and other parts of Karnataka. Following the incident colleges were closed in Manipal on Monday.
"It has been four days since the incident took place, we want the police to take a speedy action at the earliest," a protestor said, according to India Today.
"Men think we are slaves. We are also students, what will happen to us when we leave the college library. I am scared the same incident can happen to us," a medical student studying at the Manipal University said.