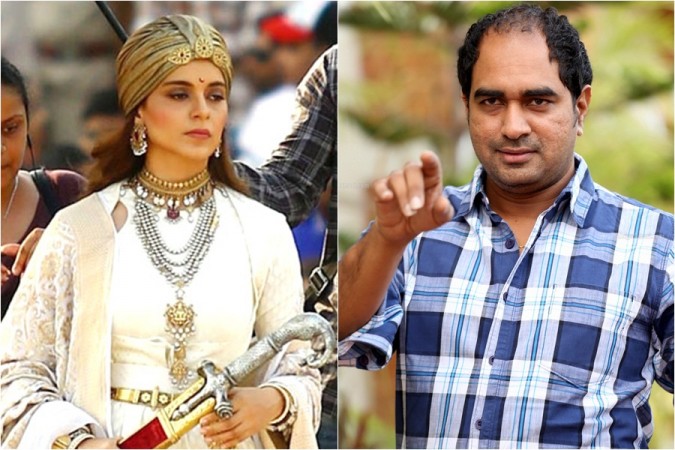 Before and after the release of Manikarnika, Kangana Ranaut had spoken about the immense hard work she had put in to prepare for the role of Rani Lakshmi Bai of Jhansi in the historical period drama. But when a behind the scenes video of Manikarnika had surfaced online a couple of days ago, netizens showed no mercy while laughing their asses off at Kangana for riding a mechanical/wooden horse while shooting a battle sequence.
However, a member from Krish Jagarlamudi's core team has come out in defense of Kangana and claimed that even Deepika Padukone and Ranveer Singh have used wooden horses in Sanjay Leela Bhansali's magnum opuses Padmaavat and Bajirao Mastani.
"The biggest and most aggressive of stars in the West and India use wooden horses in battle scenes. You can say it is an accepted norm, a routine procedure in scenes showing the protagonist in battle. Even Ranveer Singh in Bajirao Mastani and Deepika Padukone in Padmaavat used wooden horses for the battle scenes. There is nothing absurd or laughable about it," the source was quoted as saying by The Asian Age.
Earlier, Rangoli Chandel too had defended her sister when a Twitter user had shared a good laugh at Kangana's horse riding video.
"How else do you take close up on a galloping horse, this is called a machanical horse and used in movies like Gladiator, The last Samurai, Brave heart and Manikarnika ... only for the close ups ....dumb people get excited to see technology... Dumbos !!!" Rangoli had replied to the Twitter user.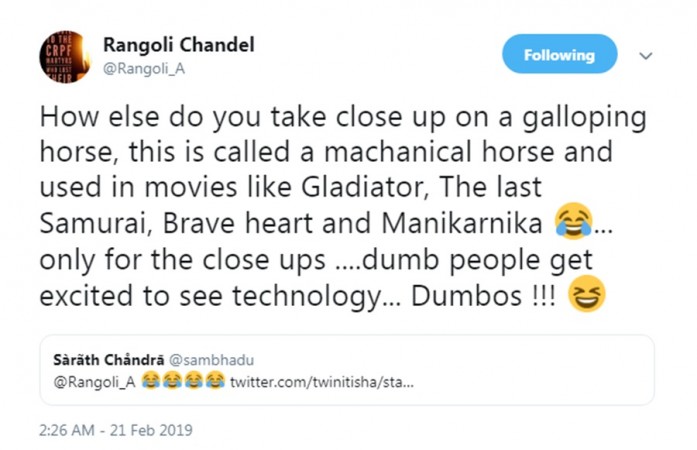 In a behind the scenes video of Manikarnika, Kangana can be seen shooting for a crucial battle sequence where she is supposed to ride a horse with a sword in her hand. But as the video unfolds, we see Kangana riding a mechanical horse when she screams out loud and marches onto her enemy with a battalion of horses galloping behind her.