For Live Streaming of MOM Mars Orbit Insertion Click Here
Early on Wednesday, Mangalyaan will face its final and the most-crucial test -- entering Mars' orbit.
For the crucial Mars Orbit Insertion, scientists at the Indian Space Research Organisation (ISRO) will fire the main liquid engine for 24 minutes to slow down the speed so it can enter the Mars orbit.
If the mission is successful, India will be the first country in the world to achieve a Mars Mission in its first attempt.
The process will begin early at 4.17am on Wednesday, and will go on for nearly four hours up to 7.52am.
You can WATCH LIVE as the historic moment unfolds in space right here:
Doordarshan will telecast the mission live from 6:45am, and you can also catch the webcast on ISRO's official website. International Busines Times India Edition will also put out a live coverage of the mission.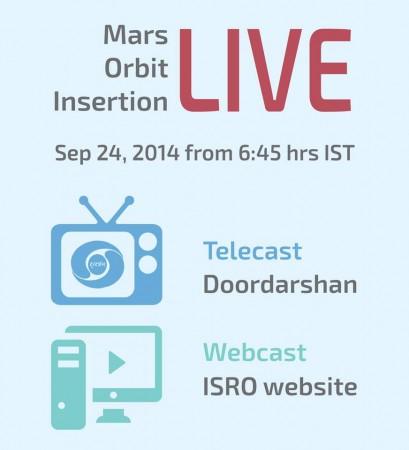 Here is how the entire complex process will unfold, as explained by ISRO.