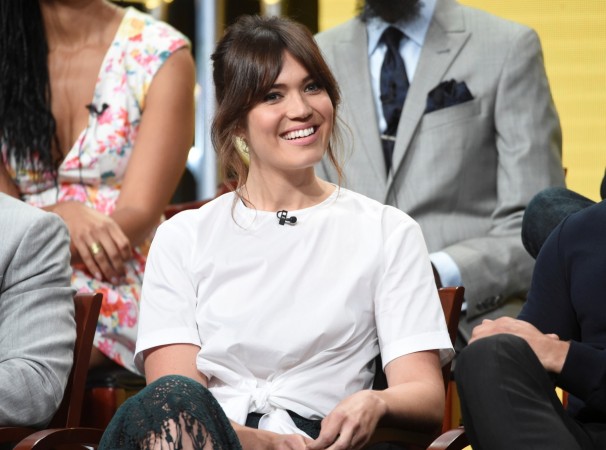 Mandy Moore has opened up about her divorce from first husband Ryan Adams. The This Is Us actress married the singer in 2009 and they announced their split in January 2015.
During an interview with Glamour, the 34-year-old actress talked about their marriage's demise. She said: "Not the smartest decision. I didn't choose the right person."
She added that she felt "spiritually and fundamentally stuck" leading up to the divorce.
Moore said about their divorce: "I don't feel guilty for it. I don't fault myself for it. When people said, 'I'm sorry,' I was like, 'No. Sorry would have been had I stayed in a very unhealthy situation.' I didn't. I found my way out. And when I did, things opened back up again."
Adding on, she gushed about her fiance, musician Taylor Goldsmith, frontman of the indie rock band Dawes. She said: "I was still dealing with the trauma of my divorce when we started dating. Taylor was steadfast in his support—that was a huge sign for me."
"He makes me melt. I can imagine no better partner. He's going to be the most tremendous father. I view the past as a stepping-stone to get me where I am today. I would gladly weather all of that a million times over if it brought me to Taylor again," she shared.
Meanwhile, Ryan was not impressed with her comments. He tweeted: "She didn't like the Melvins or BladeRunner. Doomed from the start... If only I could remember the start lol."
In a tweet, that has been deleted he added: "When someone told me we got married I thought they were joking. Then I realized how many painkillers I was taking. Honestly, there weren't enough to numb the shock. Gollygooops"
However, he later apologized for his comments. He wrote: "I apologize for my remarks. I was trying to be funny. But I have and will always choose to remember the amazing moments. It isn't classy or ok lessen what was. I am happy for everyone and doing my best."