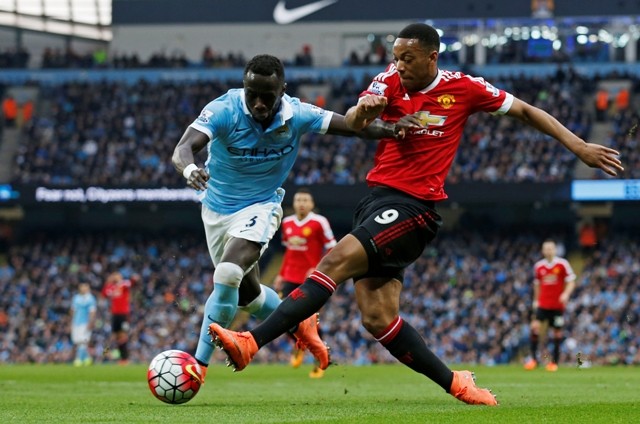 It was only in the summer of 2015 that French forward Anthony Martial became the highest-paid teenager in football after moving to Manchester United from Monaco for a £36m fee. Now, even before he has plied his trade for one full season in the Premier League, the 20-year-old has attracted interest from Ligue 1 once more.
French publication Le 10 Sport has reported the France international has attracted heavy attention from powerhouse Paris St-Germain (PSG), who are willing to rope him in as a replacement for Zlatan Ibrahimovic. Swede superstar Zlatan will be leaving PSG at the end of his contract this summer possibly for the Premier League, and Manchester United, Arsenal and Chelsea are reportedly stepping up their chase for him.
However, is Martial, who has a contract at Old Trafford until the summer of 2019, ready to leave the Red Devils so early in his career? The youngster, who started off as a centre forward for United before being deployed in the wing for the majority of the season, is not quite keen on following the rumours but is more interested in stepping up his performance at the moment.
"They (United) are not at the top of the top, but I hope next year they will be," Martial was quoted as saying by Manchester Evening News. "I think I could have done better (with my finishing), there were some chances that I missed but I think next year it will be much better." Martial, who scored in his debut match for Manchester United against Liverpool last September, has a total of seven goals and four assists from 24 appearances in the Premier League 2015-16 so far (as on March 29).
"At the beginning I was scared because I had heard a lot about the intensity of the English game, but I realised during the matches that I was able to keep up, and I was really very happy about that because as a youngster I struggled to finish games, at the age of 17 they said I needed to work on my endurance," Martial continued. "I love the English game, it was really everything I wanted."