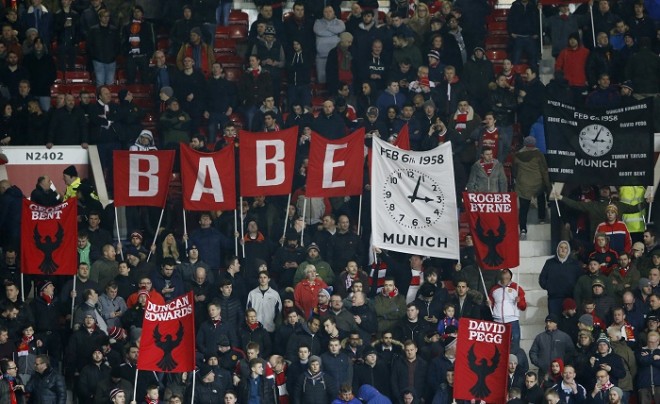 Manchester United did not want to play in Europa League and this was clearly mentioned by their captain Wayne Rooney a few days ago. But, the Red Devils cannot help but play in the Europa League as they were knocked out of the UEFA Champions League from the very first round.
United will play against Denmark's FC Midtjylland in the round of 32 at the MCH Arena in Herning on Thursday. Many fans have travelled to watch their favourite side play but when they reached there, they were greeted with a shock.
The ticket for the Red Devils fans for the match between United and Midtjylland has been priced at £71. According to the travelling fans, the price is absurd.
According to a report, almost 800 fans had to buy those highly expensive tickets for the upcoming Europa League fixture.
The fans are already disappointed with the way United has been playing. Now, they have accused Midtjylland of "exploiting" United fans. They complained when Southampton had come to play there in August, they had to pay only £21 to £22.
"I feel frustrated, exploited and astonished by the prices. What is especially annoying is that a ticket for Southampton fans back in August cost £22 - a 223 percent price increase.
"We could boycott, but what use would that be if there are many more who are willing to snap up the tickets, especially those in Scandinavia who'd happily take up the opportunity to watch United in that part of the world," a United fan was quoted as saying by Telegraph UK.
A photo of a banner regarding this protest surfaced on Twitter, Facebook and Instagram and it has done a number of rounds in other social media websites as well. The fans are hopeful that UEFA will notice this ridiculous pricing of the tickets and put a halt to it.
Here is the banner that has surfaced on Twitter since Tuesday:
"But hopefully by the picture of our banner being posted across Twitter, that will encourage others to follow suit," the fan added.
"Hopefully this will get some coverage and pressurise UEFA - it won't come from the clubs - to step in and put a cap on these ludicrous prices."