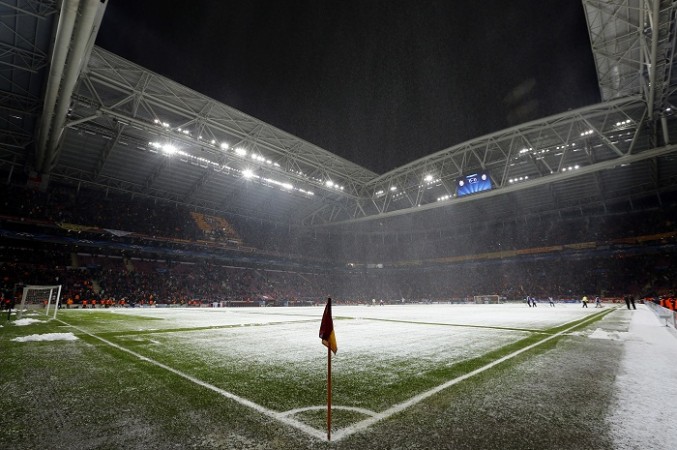 The Met office has issued a serious weather warning with temperatures set to drop as low as -10C in some parts of the UK. With this, Premier League matches this weekend are at a risk of being cancelled for the first time since 2014. The Arctic weather is set to bring snow to Scotland that will eventually spread to the north tomorrow morning and then the rest of Britain by the end of the day.
Also read: Olivier Giroud close to agreeing new deal with Arsenal
Despite Premier League teams having under soil heating to prevent the ground from freezing, the snow is expected to cause a lot of travel chaos and dangerous conditions. North England and Wales are going to be affected the most due to the storm with teams from the Southern region likely to be able to play.
This means the much anticipated clash between Manchester United and Liverpool this Sunday might have to be cancelled. Additionally, Everton vs Manchester City also stands the chance of being cancelled.
"Clubs have protocols in place which, should weather conditions require it, include working with local statutory bodies to take safety advice ahead of a match" Express UK quoted a Premier League spokesperson as saying.
It has also been reported that Premier League fans that will be travelling to watch Sunderland, Burnley, Swansea, Hull and Leicester should check the weather forecasts regularly before they decide to make their way to the stadiums.
Latest reports from the Met suggested that a change in wind by Friday will bring heavy snowfall to the north of Scotland, Northern Ireland, the North York Moors, and maybe even Norfolk. They also said that these conditions could cause "some blizzard type conditions, especially at height."
"From Wednesday onwards the weather will become increasingly cold, with snow showers arriving, leading to severe cold weather and a risk of icy conditions. These snow showers, initially affecting northern England, where some will be prolonged and heavy, will reach more southern areas later this week" The Sun quoted an official from the Met office as saying.