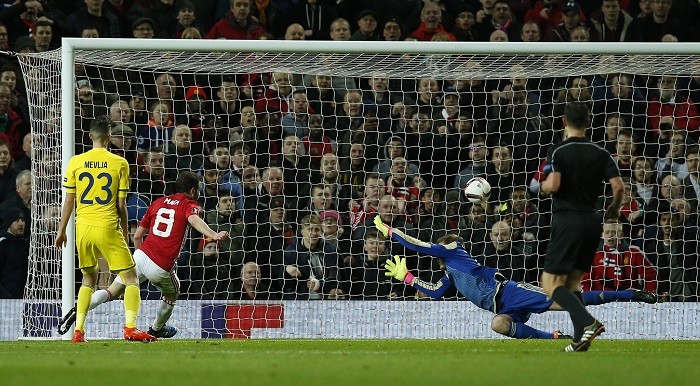 Manchester United just about did what they had to do, getting the goal that moved them into the quarterfinals of the Europa League.
Also watch: Monaco vs Manchester City highlights
With FC Rostov playing like they were the team with the advantage going into this second leg, rather than the other way around, Manchester United found it difficult to find space in behind the Russian side's defence or create chances in front.
As a result, halftime was a source of frustration for the home team, with the Old Trafford crowd, the manager Jose Mourinho and the players looking a little frustrated at the fact that the score was still 0-0.
At the start of the second half, Manchester United received a blow when Paul Pogba limped out with a hamstring injury, which should rule the midfielder out for a few weeks, and they started to get a little worried with Rostov showing signs that they might have a goal in them.
United, though, moved into safe territory in the 70th minute, when Juan Mata turned in a cross from Henrikh Mkhitaryan, which came to the playmaker via Zlatan Ibrahimovic.
Rostov very nearly forced this tie into extra time when Christian Noboa hit a fantastic fee-kick from 25 yards, but Sergio Romero was up to the task, turning the ball away to ensure Manchester United would be a part of the Europa League quarterfinal draw for Friday.
"In the first half we were fresh, we were not dead, and we were really dominant, and we created chances, and they did not cross the midfield line, and everything looked like we were going to score a couple of goals to kill it," Manchester United manager Mourinho said.
"But they played clearly to let the game go until the period where we would be logically in some trouble from a physical point of view. We left the game open, they left the game open too, and in the last part we had problems, we had injuries, we had to make changes. It was a difficult game."
Watch the highlights HERE and below