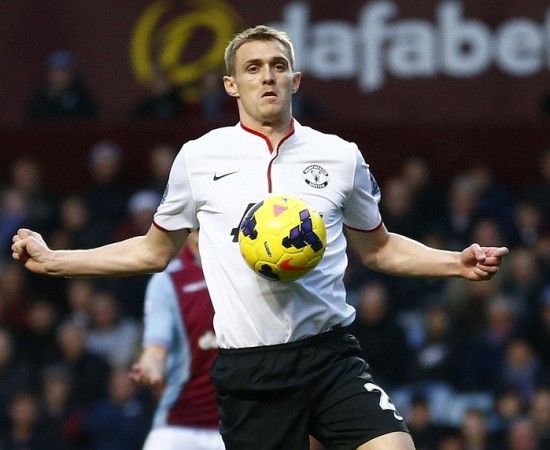 West Ham are interested in signing Manchester United's midfielder, Darren Fletcher before the January Transfer window shuts down.
Sam Allardyce, the West Ham manager, rates the Scot, who has been a Manchester United player since 2003, highly and is ready to go all out to get his signature.
With injuries being a major concern, Fletcher has not represented Manchester United much over the course of the last few seasons, still, Allardyce wants to sign the player, for his experience in the centre of the park could prove to be handy, as the club are pushing for a Champions League spot.
The Hammers are seventh in the standings table with 36 points from 22 games.
West Ham could provide him more game time, which could be a major lure for Fletcher.
Goal reports that the West Ham manager has offered the Manchester United midfielder a two and half year contract and is waiting to hear back from the player about the deal.
But, the player, who could well move out of Old Trafford, is reportedly said to have attracted interest from some other clubs as well, which includes Valencia and West Brom.
Sam Allardyce revealed that Fletcher has talked to his agent about the move, but not to the player himself.
The manager is not sure as to whether Fletcher would agree to join the Hammers.
"I don't know whether he will come to be honest. It's in Darren's hands," he was quoted as saying by Sky Sports.
"I haven't spoken to him. I've spoken to his agent. We've had no permission to speak to Darren.
"He's got quite a few clubs interested in him so when he makes his mind up everyone will know.
"I don't know what the timeline is. If any of the other packages offered to him are accepted then we would accept that."