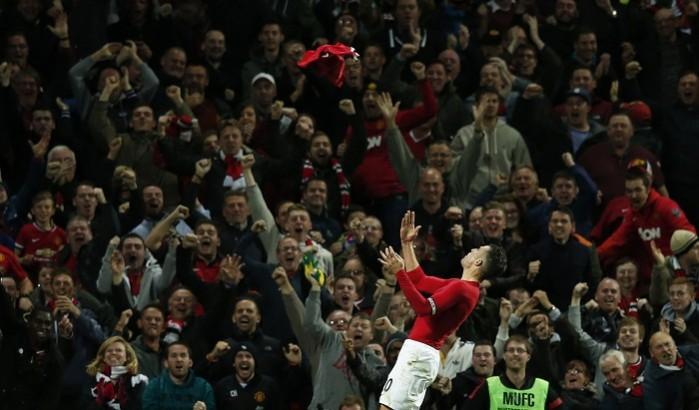 Robin Van Persie might not be having the greatest of times at the moment in a Manchester United short, but the Dutchman is set to stay at Old Trafford for a while yet, with reports suggesting a new contract is in the offing.
Van Persie had a stellar first season with Manchester United, leading the club to the English Premier League title in what proved to be Sir Alex Ferguson's last campaign as manager.
However, things have gone a little pear-shaped since then, with Van Persie unable to find that back of the net with usual regularity as injuries and a lack of form played its part.
With Louis Van Gaal at the helm, Van Persie was expected to hit the ground running this season, after a poor campaign last time out, however, that has been far from the case with the striker struggling in front of goal as Manchester United look to find their identity under their new manager.
Despite the lack of goals, though, Van Persie is on course to be given a new contract at the club, according to the Daily Star, with his current deal, which he signed when he moved from Arsenal in the summer of 2012, set to expire at the end of next season.
Van Gaal is a big fan of his fellow Dutchman, who he made captain of Netherlands during his tenure as coach of the national team. Van Persie and Van Gaal also have a great rapport and the latter clearly sees the former as a major ally at Old Trafford.
With all that in mind, Van Gaal and the people upstairs are keen on extending Van Persie's stay at Manchester United, and are ready to offer him a two-year extension.
However, according to the report, that extension comes with a caveat – Van Persie will have to take a cut in his salary, which currently stands at around £250,000 a week.
Van Persie has previously said he wants to play at the top level until he is 40, and it will be interesting to see if the 31-year-old agrees to that pay cut, or instead decides to take his current contract to its final season to check on the options available.
The former Arsenal man has been linked with moves to Real Madrid and Barcelona, but the older he gets, the more unlikely that the big clubs will come calling, even if he is available on a free transfer at the end of the 2015-16 season.