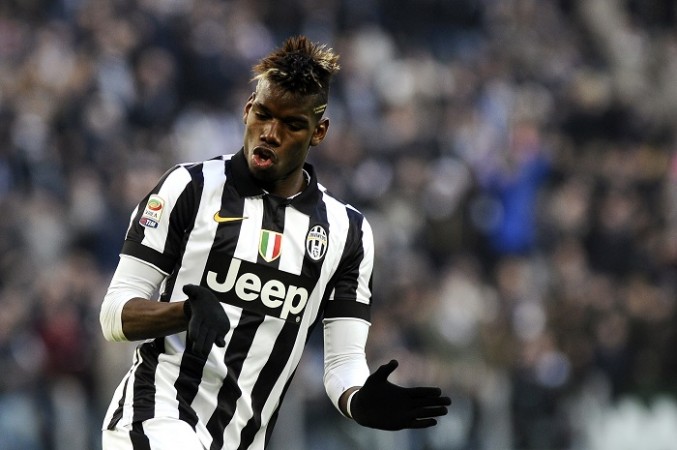 Football agent Mino Raiola has revealed that his client Paul Pogba is "99%" certain to remain in Juventus next season despite claiming that the Frenchman is currently being pursued by seven big clubs including Manchester United, Manchester City and Chelsea.
The 21-year-old, who is considered to be one of the best upcoming midfielders in the world, has been one of the main reasons behind Juventus' terrific form in the Serie A this season.
Due to this reason, his future has been subject to a lot of speculations, with many top clubs understood to be interested in signing him.
However, Raiola despite claiming that his client is currently wanted by seven top European clubs, has revealed that Pogba, who is being valued around £72 million, does not want to be in a new club and will be remaining at Juventus.
"He [Pogba] is wanted by seven clubs and that is certain, because they all told me so. The ones that can afford him are Real Madrid, Barcelona, PSG, Bayern Munich, Manchester United, Manchester City and Chelsea," Raiola told Tuttosport.
"If I just whistled, I'd sell Pogba tomorrow to PSG or City in a heartbeat. But Paul did not tell me to find him another club. As of today, it's 99 percent [certain Pogba will stay at Juventus]."
The agent claims that Juventus also "agree" with their approach due to them not being in need of money.
"Juve agree with our approach, which is that they will only sell if Paul asks to leave and there's a suitable offer. Of course, it could become one percent, it depends on the market."
"We made a pact with Juve: Paul doesn't have to leave," he added. "I spoke to president Andrea Agnelli, directors Pavel Nedved, Beppe Marotta and Fabio Paratici, so they all agree. The club doesn't need the money.
Pogba, who joined Juventus on a free transfer from Manchester United in the summer of 2012 after failing to break into the Red Devils first team, has managed to establish himself as one of the key players in the Turin-based club, winning a number of trophies including two Serie A titles.