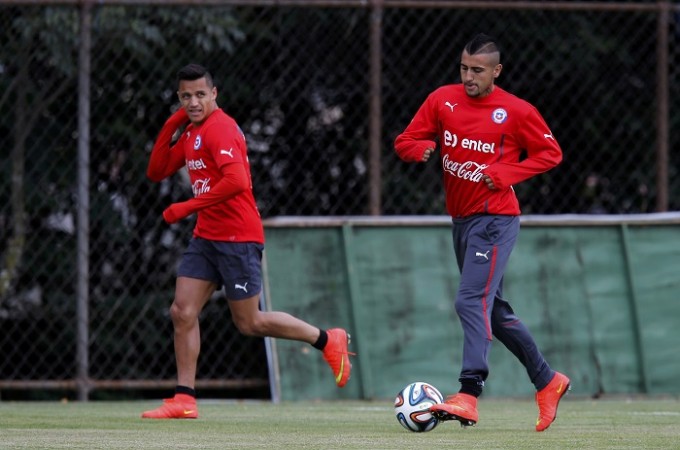 Arturo Vidal to Manchester United transfer story seems to take a twist every day, be that in a positive manner or a negative one, from United's point of view.
A day after reports claimed United had made a firm final take-it-or-leave-it bid for the box-to-box midfielder, Vidal decided to give a few more comments over the future, and in the process, seemingly ruling out an immediate move to Old Trafford, even if the latest quotes were ambiguous, at best.
Juventus have also been a little confused in their stance over Vidal, with the club at one point insisting the Chilean would not be sold, before yet again admitting that the midfielder might move away if the right offer came their way.
Vidal still has three years remaining on his current contract with Juventus, which puts the Italians in a strong position to negotiate a big fee with any interested parties, who also include Liverpool and Real Madrid, along with Manchester United.
Rumours will continue to swirl over his future, and Vidal did nothing to convince anyone that he would be staying in Turin for the upcoming season, saying he would see where his future lies after talking to new Juve manager Massimilliano Allegri, who took over after the popular Antonio Conte left a few days back.
"I'm still on holiday at the moment," he told Sky Sports Italia. "Can I say I'm staying at Juve? I don't know. On Monday I'll talk to Allegri then we'll see.
"I'm happy here. I'm calm. I believe Juve fans can be too. I still haven't spoken to Allegri or my teammates."
Asked directly if he was going to sign for Manchester United before the close of the summer transfer window, Vidal told Gazzetta Dello Sport: "No, no. I do not go to Manchester."
So another minor hurdle, bump, twist, hope, glimmer of light (take your pick) for the Vidal to Manchester Unite saga.
There are no signs of it ending anytime soon, and United fans certainly will be hoping that the latest rumours of Liverpool showing an interest, and Vidal admitting he would not mind a switch to Anfield turn out to be untrue.
After all that talk about Vidal's move to Manchester United, it certainly would be a twist of epic proportions if the 27-year-old eventually ended up at Anfield.