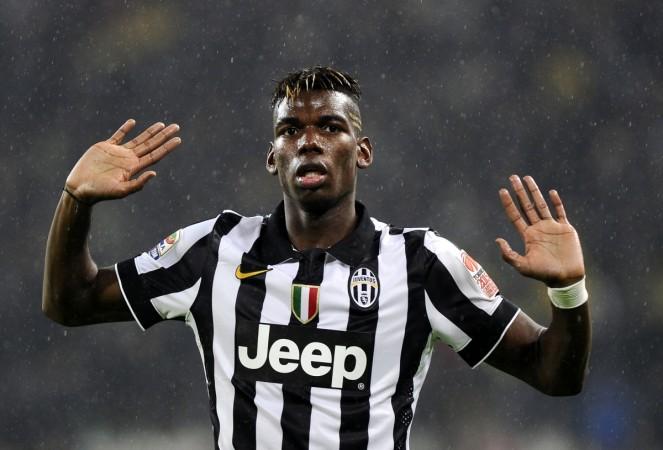 Louis Van Gaal is interested in acquiring the services of French international Paul Pogba to bolster his squad.
The Manchester United manager might have been forced to look into the prospect of signing Pogba, and make him his top target, as his previous targets Gareth Bale and Strootman would not be moving to Old Trafford.
Real Madrid's president, Florentino Perez, has made it clear that Bale would not be made available at any price, while Strootman seems to be interested in a La Liga move to either Barcelona or Real Madrid.
Manchester United spent heavily during the summer and they are in no mood to hold back their shopping spree, with the Red Devils hierarchy eager to provide more funds to inject some more players in the team.
Manchester United are said to be preparing a bid of around £77 million for Juventus midfielder, reported The Daily Star.
If the offer is made official, it would be interesting to see if Juve would entertain the move, for the French international holds a very important place in the centre of the park for his current club, Juventus.
But, on the contrary, it also means smart business. The ball would be in Juve's court then.
It is not going to be an easy task to bring the Juve player to Old Trafford, for the player has attracted interest from other big clubs such as Arsenal, Manchester City and Chelsea. Irrespective of which club he decides to join, that particular club is going to benefit a lot from the player's service.
Pogba joined Juventus from Manchester United in 2012 and blossomed into one of the best players in the Serie A. Manchester United thinktank must be regretting the fact that they let Pogba leave the Red Devils.
Ironically, they are now eager to sign the player for a huge sum of money.
In his Manchester United days, he only played for the club thrice without scoring any goal, while he has scored 15 goals for the Italian club.
Pogba has a great future ahead of him as he has age by his side. He is just 21 years of age and looks a complete player.
He has been such a prolific player that he is already a regular member of the France team.