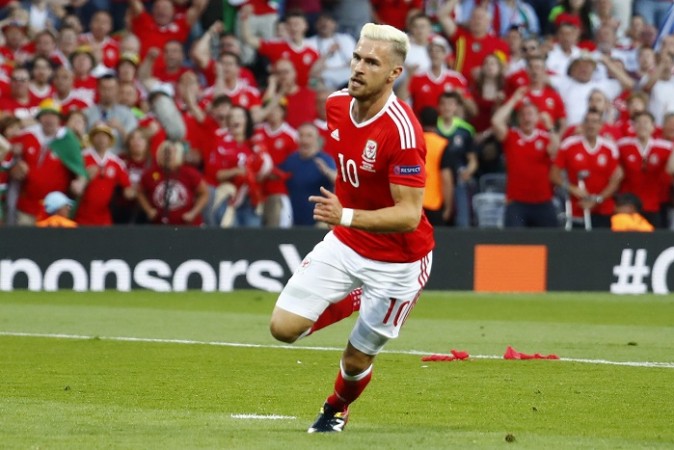 Aaron Ramsey, one of Arsenal's best players – despite what a lot of fans might say – is being linked with a move to Manchester United. Jose Mourinho, the new manager at Old Trafford, has marked Ramsey as the perfect target, in case his move for Henrikh Mkhitaryan fails to materialise.
Mkhitaryan, the Borussia Dortmund playmaker who was also linked heavily with Arsenal, is thought to be Manchester United's prime target in the playmaking position, but according to The Sun, Mourinho is ready to shift his focus to Ramsey.
After seeing a first bid of around £20 million turned down by Dortmund, Manchester United have gone ahead with a £28 million offer for Mkhitaryan, despite the Bundesliga club putting out a statement saying the 27-year-old will not be sold in this transfer window.
With Dortmund holding fort regarding Mkhitaryan, Mourinho sees Ramsey as the next best alternative, with the manager, according to the report, keen to give the Wales international the same role that Frank Lampard enjoyed under him at Chelsea, particularly in his first spell in charge.
Ramsey polarises opinion amongst Arsenal fans, but if there is one thing that is without doubt, it is that Arsene Wenger rates him highly. Wenger stuck with Ramsey even when the midfielder struggled for confidence after recovering from a potentially career-ending injury, with the 25-year-old repaying that faith with a wonderful campaign a couple of seasons ago.
While Ramsey has not hit those goalscoring heights since, there is absolutely no way Wenger will allow the Welshman to move to a rival club in the Premier League, even with the supposed £35 million bid that Manchester United are willing to make.
Ramsey, who has also been linked with a £50 million move to Barcelona, has enjoyed a really good time with Wales in Euro 2016, where he has scored a goal, laid on a couple of assists and been a wonderfully all-round midfielder for his side.
Wales will play Northern Ireland in the round of 16, but come what may in the tournament, there is little to no chance of Wenger sanctioning a move for Ramsey to Manchester United, no matter what the price might be.