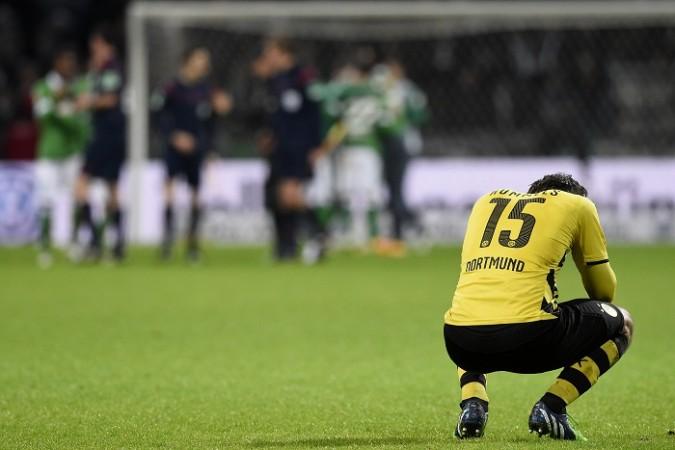 Mats Hummels might be the dream signing for most Manchester United fans, but as far as former midfielder Owen Hargreaves is concerned he is the last person that Louis Van Gaal should look to bring in to shore up his defence.
Hummels has been, and continues to be, heavily linked with a move to Manchester United, with the latest reports even suggesting the English Premier League giants had agreed a fee with Borussia Dortmund in view to a summer move.
The Germany international is thought to be Van Gaal's number one target for the central defensive department, with Manchester United again expected to loosen their purse strings at the end of the season.
Hummels, though, will not come on the cheap with reports suggesting Manchester United are set to fork out €50 million (£38 million) to sign the centre-back from Dortmund.
However, former Manchester United midfielder Hargreaves believes Hummels is not the man for the job at Old Trafford, with a defender in the mould of former skipper Nemanja Vidic or Manchester City captain Vincent Kompany more suited for the club.
"He's a super, super ball-playing centre back but I don't think he can defend, he's too slow," Hargreaves told BT Sport.
"I think he's a nice football player, he's easy on the eye, but United need somebody physical, a presence.
"He's Franz Beckenbauer, the new version, a super passer but I think that if I'm Manchester United I want [Nemanja] Vidic, I want [Vincent] Kompany."
While many believe Hummels is the perfect man to come in and just command that back-four and make Manchester United a better defensive unit – and with it, perhaps, not forcing Van Gaal to play with five at the back – Hargreaves pointed out to the fact that Borussia Dortmund are currently rock bottom in the Bundesliga.
"He's the captain of Borussia Dortmund, they're last in the Bundesliga," Hargreaves added.
"Is that the measuring stick for Manchester United? I'm not so sure."
Hummels is undoubtedly a class defender, and you are only as good as your team. Dortmund, at the moment, are bereft of confidence and that naturally seeps into the entire squad.
As he showed in the World Cup for Germany, Hummels is one of the best centre-backs in Europe at the moment, and whether he can cut it in the hurly-burly Premier League, only time will tell – if, that is, he makes his move to England.