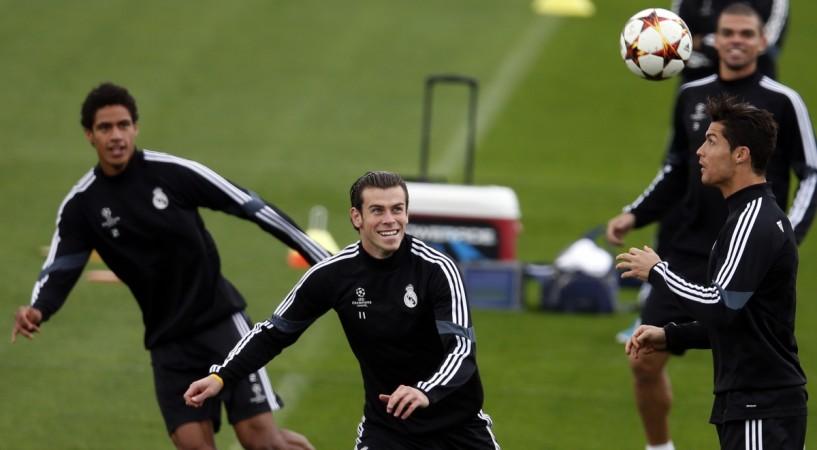 Gareth Bale's agent Jonathan Barnett has now revealed that the Welsh international rejected a transfer to Manchester United last year before joining Real Madrid, despite the Red Devils offering more money than the Spanish giants, as it was his "dream" move.
Bale moved to the Bernabeu from Tottenham Hotspur for a world-record transfer fee of around €100m (£85m) 14 months ago, ending the most long-running transfer saga of the summer of 2013.
Though Real have been chasing the Southampton product for the best part of that summer, United were understood to have entered the race for the talismanic winger at a very late stage by tabling a bigger offer than that of the European champions.
The Red Devils have so far refused to admit their approach for Bale publicly but Barnett has now stated that the Old Trafford chiefs were keen to land the 25-year-old, and had offered more cash than Real.
However, Bale turned down the 20-time Premier League champions as he had his mind set on joining Real ever since he was young.
"I met Gareth when he was very young and I was able to help make dream come true... He always wanted to play for Madrid. He could have gone to United and other clubs, but he wanted to Madrid," AS quoted Barnett as saying.
When asked if United had offered more than Real, the agent replied: "Not much more, but more."
Barnett also claimed that Real's archrivals Barcelona were keen on snapping up Bale at one point.
"I know that at one time Barcelona were also interested in him, but he said he did not want to go there. There were two agents who called me..."
Bale's representative also believes his client is destined to win the Ballon d'Or one day and insists the Welshman is a better player than Barcelona's Neymar.
"I'm sure that he will be the best player in the world. He will win the Ballon d'Or. He's 25 years old! I told the president [Florentino Perez] and [director general] Jose Angel Sanchez and they laughed. They don't laugh much now.
"I told them that Bale was a better player than Neymar and has more impact. In Wales there are fewer people than in Brazil, unfortunately. But in the world I think Gareth is more known and important."