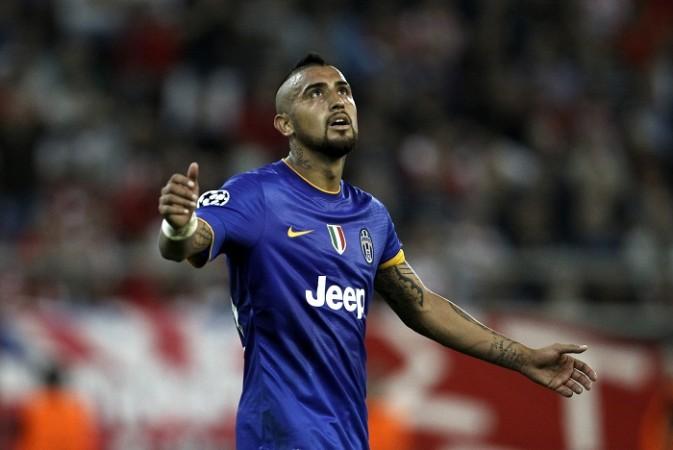 Juventus general manager Giuseppe Marotta has stated that Manchester United were keen on signing Arturo Vidal last summer but the Bianconeri did not let the midfielder leave.
The Red Devils were heavily linked with a move for the Chile international all summer, and were also understood to be ready to meet his price tag, though the Old Trafford chiefs have so far refused to publicly admit their interest in the 27-year-old.
However, Marotta has now revealed that United were desperate to sign Vidal last summer but Juventus blocked the transfer as they did not want the influential midfielder to leave the club at that point of time.
"We didn't want to give Vidal to Manchester United, end of story," Football Italia quoted the Bianconeri chief as saying. "Besides, our rapport with his agent Fernando Felicevich is good."
Marotta insists Juventus are under no pressure to sell Vidal or fellow midfielder and much sought after Paul Pogba at the moment.
"As for Pogba, we have just renewed his contract. He was on very small wages and so we improved his salary. It always depends on the player: if Pogba and Vidal are happy to stay, then we will keep them."
Marotta also pointed out that both Gianluigi Buffon and Giorgio Chiellini had rejected big-money transfers to overseas clubs in recent years, before signing contract extensions with the Old Lady.
The Italian is confident that several players are eager to remain with the Turin-based club, despite the club's lack of funds, compared to some of the other European giants.
"When Buffon renewed his contract, he had a wage proposal from a foreign club worth €10m net! Gigi actually cut his wages to continue with us. The same is true of Chiellini, who over the summer had the opportunity to go abroad with a substantial contract, but decided to renew with us," he stressed.